Accessories & Hardware
You'll need suitable door frames if you want to hang an internal or external door. Before you install a new door in your house, it's essential to frame the opening so the door has something to attach to. Your new hinges will be screwed into the frame to secure the door. Even if you have existing frames, installing new oak door frames will freshen up your home as well as saving the bother of stripping and treating the old frame. Browse our range below and buy your new wood door frames today!
From £7.26 - £562.49
Find Your Perfect Accessories & Hardware
Articles & Information
Looking for more information?
If you have a question about which isn't covered by one of our handy guides, why not drop us an email and we'll be happy to assist.
Contact Us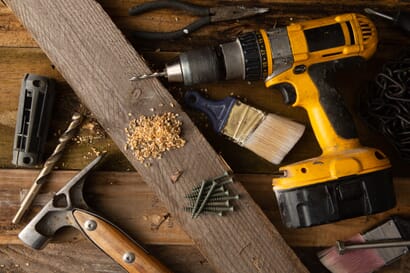 If you're looking to buy a door frame, look no further. We stock a comprehensive range of internal door frames, door linings and architrave kits, so you're sure to find everything you need for your new doors. Like our doors, our hardwood door frames and door linings come unfinished, prefinished or white primed, so whichever doors you choose, you'll find a frame to suit. We also have a wide range of skirting boards available, so you can match these to your internal doors and frames. Choose from walnut or oak, unfinished, white primed or prefinished. Our skirting boards come in a range of styles too, to suit the look of your home - simple Shaker-style, sleek ogee, or decorative Victorian.
Choosing An External or Internal Door Frame
Our oak door frames are made to match our stunning timber doors, so you can create a consistent appearance throughout your home. Choose from internal door frames in oak veneered mdf, or select external door frames crafted from hardwood and oak. Prefinished wood is ideal if you want to install straight away but unfinished works well for those who want to paint or stain their frame to match a door with a unique finish or colour.
We stock a wide range of external and internal oak door frames at competitive prices. Our exterior door frames and kits are supplied flat pack complete with weather-seals and water bars. We offer mortice and tenon joints in sizes to suit most standard exterior door types. We're confident that we can help you find a frame to fit whatever the size of your door, as our range covers sizes to suit all standard doors. Our door frames can be easily trimmed to the specific door size if necessary. We can also offer door frame screens up to 3052mm wide and up to 2360mm high, so please get in touch if you can't see what you need online.

What Size Door Frame Do I Need?
To determine the size of frame you need, first measure the height of the brickwork opening at either side and in the centre. Next, measure the width of the brickwork at the top, middle and bottom of the opening. Take the average of each set of measurements as the size for the opening. Deduct approx. 10mm (0.4") from the average height and width. This defines the height and width of door frame you will need.
Find out more about door frame sizes in our door frame size guide.
When framing an internal door opening it's important to work carefully and accurately. If the door frame doesn't fit perfectly your door may jam, stick or become difficult to use. Conversely, a well-fitted door frame will help reduce draughts, keeping you snug and warm.

More Than Just the Door Frame…
We stock interior door linings, skirtings, architraves and exterior weather bars so you can complete your door installation whatever your needs. Vestibule frame kits suitable for front entrance frames with sidelights are available too, and you can choose both door and sidelights for these frames from our range to create an entrance of your choice.
Whether you're working on a self-build, renovation or just looking to give your home a makeover, we're here to help. If you'd like to talk to an expert don't forget you can visit our door showroom Mon-Fri or Sat by appointment.