LPD Doors
If you're looking for a door brand that you can trust, look no further than LPD Doors (Leeds Plywood Doors). With almost 40 years' experience, they combine stunning aesthetics with innovative production technologies. With an extraordinary range of styles and finishes, no matter what your needs or tastes in, LPD have something for your home! You can see our complete range of LPD Doors and accessories below.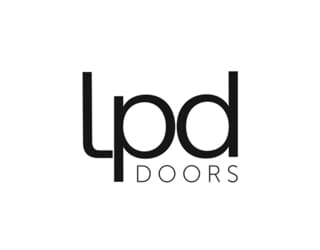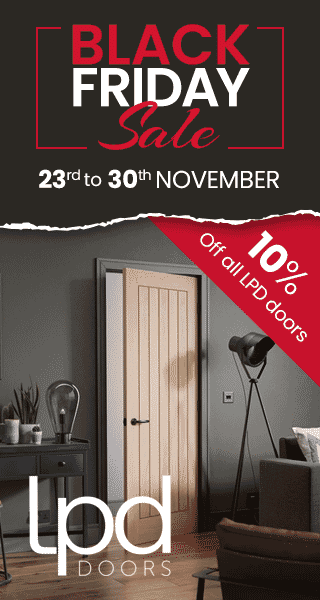 Sort Products
Filter Products
Internal Doors
Internal Bifold Doors
External Doors
Accessories & Hardware
Internal French Doors
Fire Doors
Choosing Your LPD Doors
We're proud to supply a great range of high-quality LPD Doors. Browse our selection and you'll find all kinds of internal doors and fire doors to suit all kinds of dimensions and internal aesthetics. With over 300 internal and external doors of all shapes and sizes, as well as door linings, skirtings and architraves, you're sure to find what you're looking for here!
We've got it all, from the elegant simplicity of Cottage Oak Doors to stately and opulent Empress Door Pairs. From the stunningly clean lines of Contemporary 4l Oak Frosted Glass doors to the timeless elegance of Westminster engineered hardwood doors.
Whether your tastes favour the traditional, the historic, or the contemporary, there's a model that's sure to bring your home to life. You'll find flush and panel doors, white, black and grey in a variety of finishes. LPD oak doors are popular whilst primed and unfinished options can be painted or stained to your liking. All their doors are backed by a 10-year guarantee against manufacturing defects for your peace of mind.
LPD Internal Doors and Room Divider Sets
LPD interior doors combine the beauty that comes with expert craftsmanship with the benefits of pioneering technologies. They offer a range of solid timber and solid core doors.
Not only do these lend reassuring weight and stability to your internal doors, they are also instrumental in ensuring heat and sound insulation between rooms. LPD's internal doors are available prefinished or unfinished. These glazed doors are available with clear and frosted glass.
We also offer a stunning selection of LPD Doors room dividers to provide a stylish and elegant transition between living spaces. These can be expanded upon further by adding stunning sidelights on either side.
These are a great way to add an extra wow factor to your living space. Take a look at the graceful Hardwood Room Divider or Lincoln Oak internal bifold door ranges to see how they combine a dramatic appearance with superior craftsmanship.
The internal door range also features stunning bi-fold and french doors to help you make the most of your home and living space without compromising on appearance.
LPD External Doors
As well as their stunning range of internal doors, LPD also offer external doors to help bring a new lease of life to your home's exterior. From the sturdy minimalism of Copenhagen engineered oak exterior doors to the Majestic Oak Grand Entrance with Sidelights, LPD's external door range is the perfect way to say "welcome"!
LPD Fire Rated Doors
LPD's internal door range also includes FD30 fire-rated doors. These will keep your family safe from the dangers of smoke and flames for a minimum of 30 minutes while you make good your escape and get to safety.
Fortunately, that doesn't mean you have to compromise on aesthetics. LPD fire doors combine beauty and utility to keep you safe.
Beyond Doors
As well as our huge range of LPD internal and external doors, we're also proud to stock a range of door accessories to add a gorgeous finishing touch. These include door linings, skirting, and architraves to help bring a more unified aesthetic to your living space. Match your new doors with some stylish handles from our door hardware range for a gorgeous look.
LPD Doors Use FSC Certified Timber
LPD Doors combine quality with sustainability. Making them a perfect fit for eco-conscious households that don't want their beautiful interior and exterior doors to come at the expense of the planet.
A growing proportion of their doors and accessories range comes from FSC (Forest Stewardship Council) certified timber, and all of their products conform to European Union Timber Regulation standards. So you can be assured that your stunning LPD Doors are sustainably and ethically sourced.
Shop our LPD Doors range online today! Prices include VAT and there is free delivery on orders over £750.