Solid White Primed Internal Doors
Welcome to our white primed internal door range. These solid core internal doors are exceptional value, incredibly sturdy and have a superb quality primed finish - many customers don't want to add further coats of varnish due to the stunning sheen supplied!
These white primed solid internal doors are taking a real grip on the market. Many internal hollow core doors have become too light, taking away that feeling of strength and sturdiness and with it any value. These doors are manufactured with solid engineered core and come with a variety of glazed and panelled door styles.
Our Solid White Primed Internal Doors Range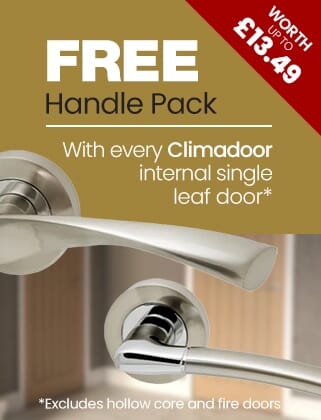 Filter Products
Solid White Primed Internal Doors at Vibrant Doors
Primed and Ready-to-Fit Doors
Ideal for those looking to apply one coat of coloured paint, all doors in this range are very smooth in finish and fantastic quality for the price.
Landlords take note, these doors are also perfect for those rental properties! They provide great value for money and are extra tough but still look superb.
Our interior solid white primed door range, supported by our glazed door options, won't be beaten on price, quality, or finish. We'd recommend these solid wood internal doors over cheap hollow core moulded doors any day of the week. Give them a try, you won't be disappointed!