Enivronmental Policy
Get to know us: Our environmental policy
Everyone has a role to play in protecting our planet and we're committed to doing our part. That's why we display the FSC® label. Find out more by referring to FAQs below.
What is the FSC?
The FSC (Forest Stewardship Council®) is an international non-profit organisation that sets standards for sustainable forest management. Forests certified by the FSC meet a set of environmental, social and economic standards. Their label is a certification mark used to identify products that come from forests which are managed in a sustainable way.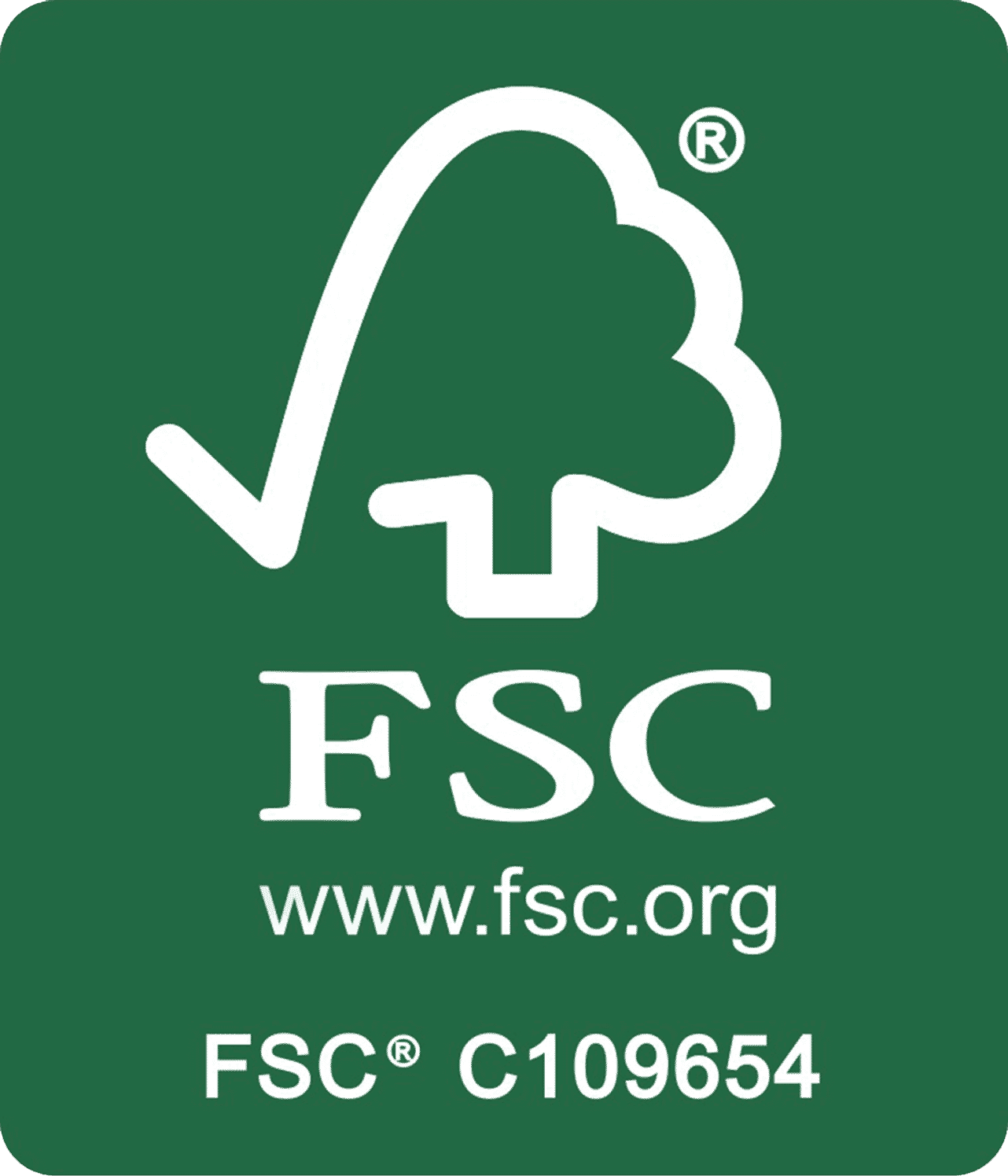 What does the FSC label look like?
It's a green tree with a check mark inside of it. The tree is surrounded by a blue globe. The label is used on a variety of products, including paper, furniture, and wood products. You'll see a variation across our website and on certain products, as shown.
What does the FSC label mean?
When you spot the FSC label, you buy with confidence knowing that the product comes from a forest that is looked after in a sustainable way. This means that the forest is being managed to protect the environment, people and economy of the region.
Why choose products with the FSC label?
The FSC label is a good way to choose products that are made from sustainable materials. By purchasing products with the FSC label, you're helping to protect the world's forests and the people who depend on them.
What different types of FSC certifications are there?
There are three different levels of certification:
FSC 100% means all forest-based material within a product is from FSC certified forests.
FSC Mix means at least 70% of forest-based material in a product is from a mix of FSC certified forests, recycled materials and controlled wood. Controlled wood isn't FSC certified, but is from forests that have to meet rules set by the FSC.
FSC Recycled means all forest-based material in a product is made from 100% recycled content. At least 70% has to be post-consumer reclaimed and 30% can be pre-consumer reclaimed (waste from offcuts, excess from manufacturing or defective materials).
What specific FSC certifications does Vibrant Doors comply with?
Vibrant Doors is proud to stock a number of FSC certified brands (FSC-C109654) with FSC information available upon request. Products supplied by CLIMADOOR are certified FSC Mix. Other FSC certified brands we stock include JB Kind, XL Joinery, Deanta and JELD-WEN. Want to know more? Read their full environmental policies over on their websites.
Talk to our team
Whether you have questions about a specific product or would like to know more about our brand values, we're happy to help. Email [email protected] and we'll reply as soon as we can.