Deanta Doors
When it comes to choosing a brand for your internal doors, Deanta is a name that you can trust. Why? Because their business model is focused solely on delivering excellence in the internal doors market and they are extremely rigorous in their production process. Shop our selection of Deanta doors online below.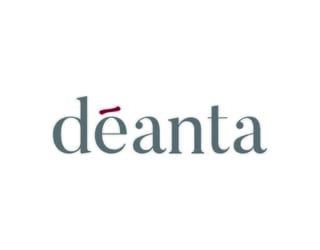 Sort Products
Filter Products
Internal Doors
Accessories & Hardware
Fire Doors
Door Sets
With over 20 years' experience in the door industry and a highly eclectic range to suit all tastes, Deanta have a reputation for quality and innovation that's well-earned. They demand only the best materials like FSC-certified solid core timber with oak and walnut veneers, crafted to the highest standards.
Choosing Your Deanta Internal Doors
We're delighted to bring you a fantastic range of interior doors to suit all household aesthetics. Because they are completely focused on the internal doors market, they can be trusted to combine quality and style. And because Deanta doors are manufactured right here in the UK, you know that you're getting great value for money.
They're also a great choice for the eco-conscious, using low-carbon production techniques and maintaining the highest sustainability standards throughout their supply chain.
With over 120 Deanta door models in stock, we have something to suit all tastes. From classic Windsor prefinished oak doors to boldly contemporary Dalson black prefinished doors. We're proud to be a registered Deanta stockist, bringing you the combination of quality and affordability for which Deanta are justly famed.
Internal Door Specialists
Because Deanta exclusively make internal doors, you can be assured of great quality, both in terms of build and materials with doors specifically engineered for the demands of indoor use.
Deanta's interior doors have an engineered solid wood core to provide reassuring heft and security as well as great insulation and soundproofing. The solid core ensures a robust door with a long lifespan that won't warp as the years go by. All while using construction techniques that ensure superb value for money.
And, of course, because of their high-quality veneer, these doors look amazing as well.
Deanta fire doors
If you're choosing your interior doors with fire safety in mind, look no further than Deanta's FD30 30-minute fire door range. The company have invested heavily in providing superior fire protection without compromising on elegance or style.
Deanta fire doors are rigorously tested and accredited by BM TRADA Q-Mark and / or Certifire schemes. They will keep flames and smoke at bay for a minimum of 30 minutes, protecting you and your family from harm.
Incredible Range of Sizes, Styles, and Finishes
Every home is different. Which is why we're delighted to have a phenomenal range of doors by Deanta to accommodate all tastes and internal aesthetics. Take a look at our collection and you'll see quality doors in a fantastic range of bold, elegant styles with white-primed, grey, black, oak and walnut finishes. We also offer both unglazed and glazed doors to help you get the look you need for your home.
You'll find unfinished doors available so you can add that finishing touch. If you'd prefer a quick installation, opt for pre finished doors and get them fitted straight away.
The doors in our Deanta collection suit many standard door sizes, typically between 24-33 inches (610-838 mm). However, their generous 18mm lippings make it easy to cut your doors to size for that perfect flush fit.
Doors, and More!
We also supply a wide range of pre-finished Deanta door linings, skirtings, and architraves. These can enhance the door of your choice to create the perfect look and feel for your home.
Dedicated to Quality and Sustainability
Deanta doors don't just look fantastic. The brand is dedicated to quality and sustainability. For instance, they manufacture every door at their own facilities to ensure every aspect of production is subject to the same rigorous standards.
For decades, their team of skilled and experienced door craftsmen have been pioneering innovative production techniques to combine quality and reliability with sustainability. Which is why their doors are backed by a 10-year guarantee.
What's more, Deanta are certified by the Forest Stewardship Council (FSC) and all of their products and packaging are responsibly sourced. None of their materials are provided by third parties so they can ensure the same commitment to sustainability across their supply chain.
They're a green door manufacturer, too. Production is powered by PV solar panels for 7 months of the year, and 99% of their on-site waste is recycled.
Buy your new Deanta interior doors online today and give your home a style upgrade!