When it comes to remodelling our homes, even if aiming for a more "rustic" or "worn" look, we often turn to ready-made, mass produced furniture and décor that can be picked up at our local stores and markets. But with a little imagination and something as easily available and as cheap as an old door, you could create a stunning and unique feature piece for your home that friends and family are sure to be envious of.
What to look out for when seeking out an old door.
Just about any old door that appeals to you can be used as an actual door, a piece of furniture or a piece of artwork. There are a few things that you should take into consideration though. If you intend to create a functional item you must thoroughly inspect it before committing to the purchase. Of course you want the piece to have character so wear and tear is something that you may prefer the item to have but you need to check the quality of the wood that has been used, is it going to hold up as a door or a piece of furniture, such as a table? Or is the piece likely to fall apart? Has the door been affected by the way in which it has been stored or where it has been previously used? For example, has it been affected by damp or mould?
Where to look
One of the first thoughts you may have when considering taking on a project like this is "But where am I going to find an old door?!" Fret not because are old doors everywhere! First of all, of course, the first place to look is your own home. If you are remodelling then one of your old doors, that you may otherwise be throwing in the skip, could become an incredibly funky and unique piece of art or furniture in your home. The next places to look would be flea markets, antique stores, thrift stores, salvage yards and estate sales.
You can also look online at sites like eBay and just keep your eye out for any doors that the owner may be willing to sell or even give for free! Typically, anywhere you look the price is going to be generally cheap because if no one buys them, they will probably just be thrown away anyway so it's always a good idea to barter so that you can get the best deal.
What can you create?
Finally, the most exciting part. What the heck are you going to make with your new old door?! Well, the possibilities are endless. All you need is your imagination (and maybe a little inspiration from the other incredibly cool people that are recycling old doors). Below are a few ideas to get you started.
Art or decorative pieces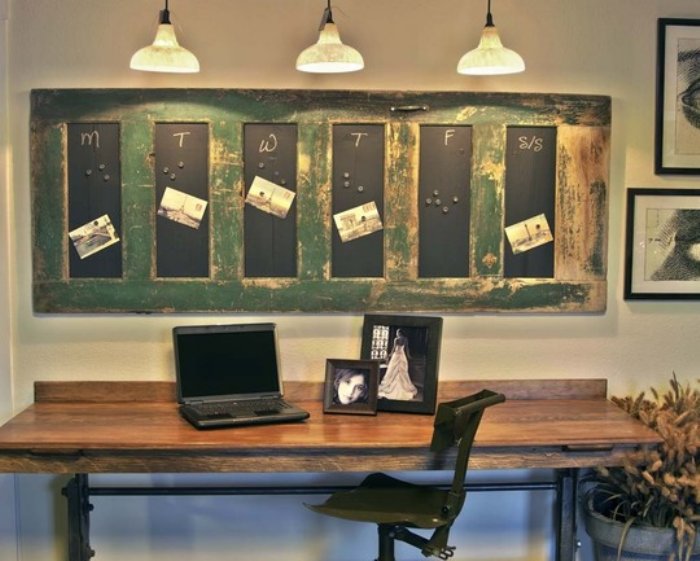 Chalkboard/memo board donation2decor.com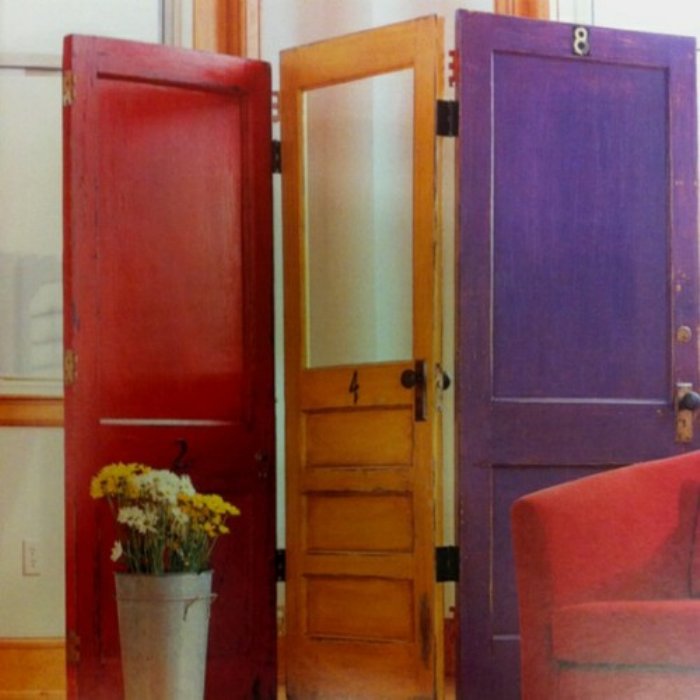 Wood door screen Image: Tumblr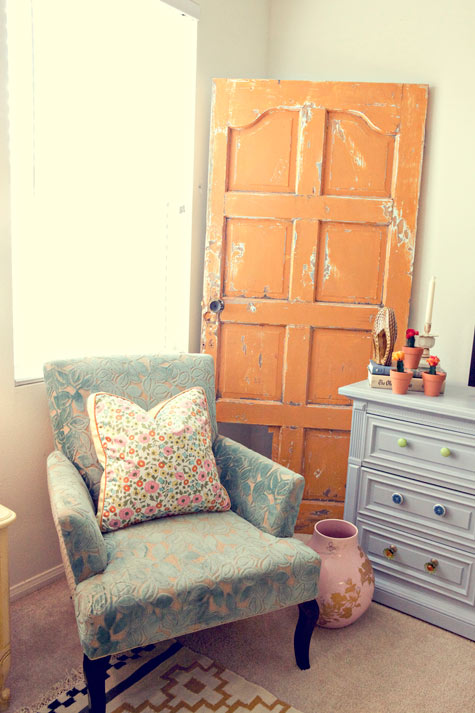 Decorative door http://www.designsponge.com/2010/11/sneak-peek-stacey-sargent-of-love-and-photographs.html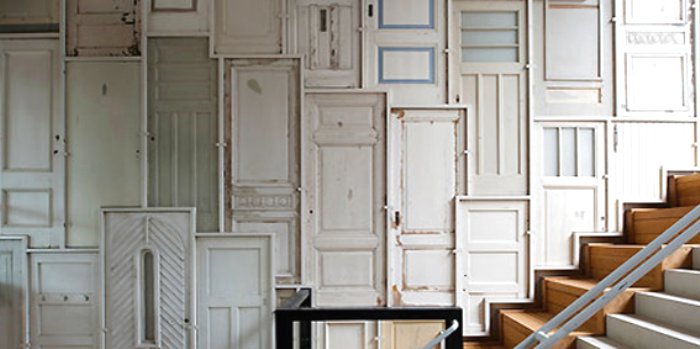 A more elaborate "door wall" by Piet Hein Eek www.pietheineek.nl
Functional pieces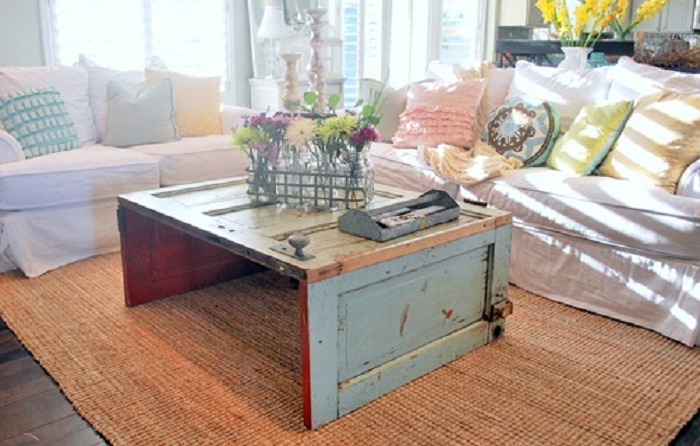 Coffee table  www.sweetpickinsfurniture.com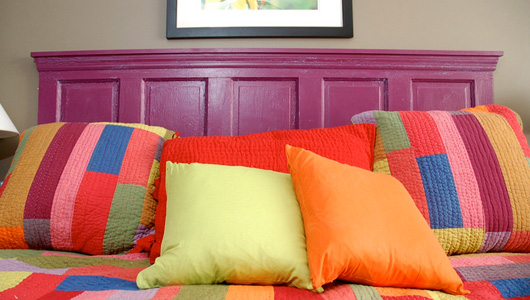 Headboard http://www.mnn.com/your-home/remodeling-design/stories/5-diy-uses-for-old-doors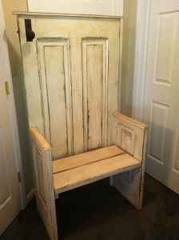 Bench http://kokomo-in.americanlisted.com/art-antiques/antique-primitive-solid-door-bench-140-kokomo_18994357.html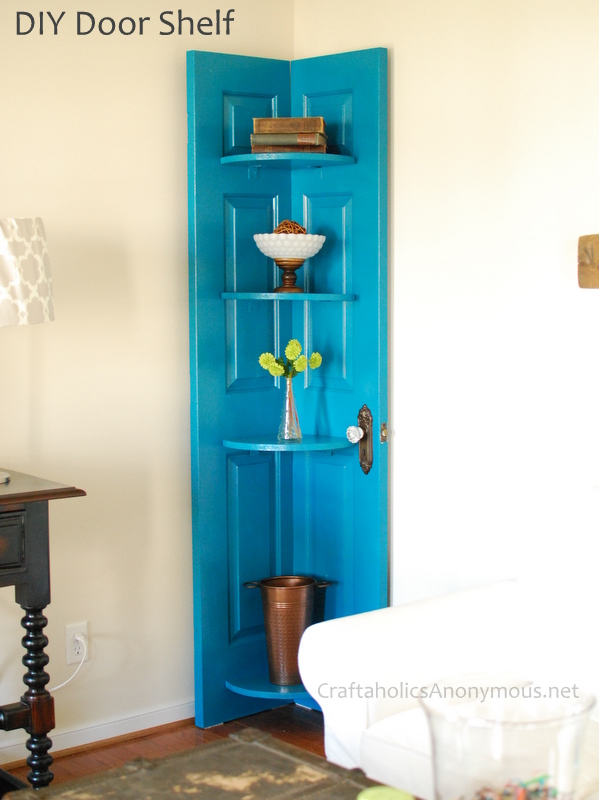 Shelving unit http://www.craftaholicsanonymous.net/diy-door-shelf-tutorial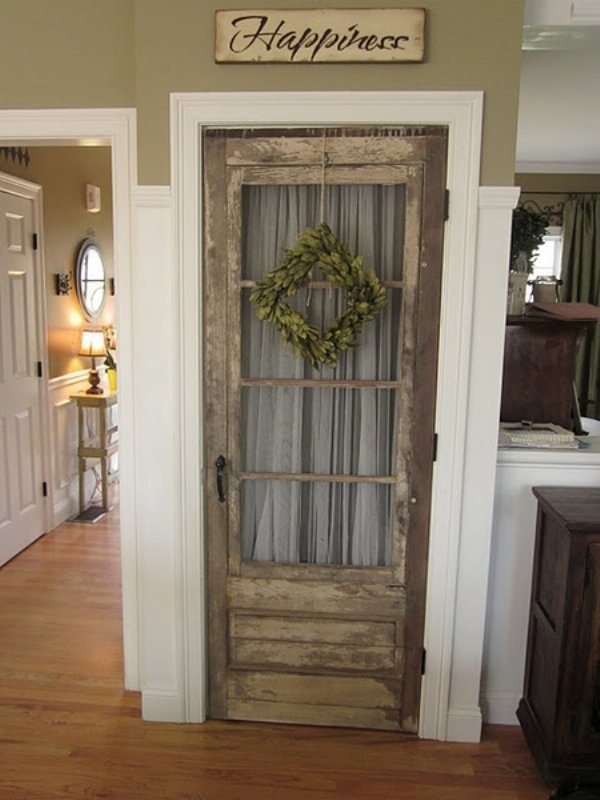 Interior door downtoearthstyle.blogspot.com
Related articles