XL Joinery Doors
XL Joinery delivers doors that look great and stay great. Known for combining style, substance and sustainability, they are one of the UK's most respected door manufacturers. They are committed to quality and sustainability without compromising affordability. Based in West Yorkshire, XL Joinery has over 25 years experience in manufacturing and distributing doors to over 400,000 homes per year. Browse our XL Joinery range below.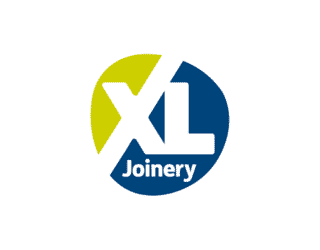 Sort Products
Filter Products
Internal Doors
Internal Bifold Doors
External Doors
Accessories & Hardware
Internal French Doors
Fire Doors
Door Sets
Choosing Your XL Joinery Doors
When you choose doors by XL Joinery, you choose a combination of expert craftsmanship and extraordinary range. Whether you're looking for internal or external doors, there's a door in their range for you. Whether you prefer the clean lines and minimalism of contemporary designs or the classic looks of yesteryear, whether you live in a country cottage or an urban apartment, you can find the perfect fit within our range. You can get your XL Joinery wooden doors prefinished with a range of stunning veneers, or purchase an unfinished product for you to customise to suit your home aesthetic.
With over 180 models in stock, both internal and external doors, we have an XL Joinery door for every home.
Internal Doors
XL Joinery has a stunning selection of internal doors with different construction methods providing different degrees of weight and heft. Engineered solid core constructed doors are heavier to provide greater reassurance and stability while also improving insulation and soundproofing within your home. Semi-solid core interior doors, however, are lighter making them easier to open and close while still providing a high standard of insulation.
With prefinished oak and walnut, grey laminate or white primed glazed internal doors available there's a finish to suit every room, as well as a huge range of styles and sizes. You can enjoy the beauty of natural wood or paint your doors to match your decor.
Those who prefer a more minimalist and contemporary look will enjoy the modern simplicity of the prefinished Messina Oak door or the elegant swirling lines of the prefinished Treviso Oak Door. If you prefer a more classic look, however, you may enjoy the elegant Calabria Rm2s X1 or the reassuringly no-nonsense Suffolk Oak Door.
Many XL Joinery internal doors are available glazed to admit more natural light into your living space. All glazing is toughened safety glass so there's no need to worry about children or pets.
Bifold Doors and Room Dividers
Looking for an internal door that adds a little extra wow factor to your living space? Take a look at XL Joinery's stunning range of internal bifold doors and room dividers. Bifold doors are great for when you need to save space in your living area, folding in on themselves to take up less space once opened.
For a truly jaw-dropping statement piece, however, their range of internal room dividers are a fantastic way to create a dramatic transition from one space into another. Room dividers can also be supplemented with side lights, flooding your living area with natural light.
External Doors
As well as their impressive range of internal doors, XL Joinery also supplies a wide range of heavyweight engineered solid core doors that are perfect for external use. These combine the security and stability that you need from an external door with an inimitable sense of character that can increase your kerb appeal and add extra charm to your exterior.
XL Joinery Fire Doors
XL Joinery also carries a wide range of FD30-rated fire doors with the robust construction needed to protect you and your loved ones from harm in the event of a fire.
An FD30 rating means that your fire door will keep smoke and flames at bay for 30 minutes. So you have plenty of time to get yourself and your loved ones to safety. All XL Joinery fire doors are rigorously tested with a reassuring 44mm depth.
Committed to Sustainability
XL Joinery are just as passionate about environmental sustainability as you are! In fact, over 90% of their products are FSC (Forest Stewardship Council) or PEFC (Programme for the Endorsement of Forest Certification) certified.
The brand exercises extensive due diligence to provide peace of mind to customers. So you know that the wood your XL Joinery door is made from is as traceable and sustainable as possible, with no timber coming from illegal sources.