Last updated on May 25th, 2022 at 11:18 am
Kerb appeal. It's a phrase that gets used a lot by estate agents and property developers. But what does it really mean? For us, kerb appeal is that special something that turns people's heads as they walk past your home. It makes your home beautiful and desirable, sure, but also cosy and welcoming. It's the nuances of design that say "welcome" to your guests as they make their way to your front door. It's the thing that helps you to feel at home before you've stepped through the door. It's the thing that makes potential buyers say "wow".
We posted recently about improving your home's kerb appeal in general. But the real key to your kerb appeal is a beautiful front entrance, and that's what we want to talk about here. At Vibrant Doors, we pride ourselves on carrying a wide range of external doors that will bring the wow factor to your front entry. Not to mention the security and durability that you expect from a front door.
Every household will have a slightly different idea of what makes the perfect front entrance to their home. That's why we've compiled a list of front entry decorating ideas to help you make a bold and welcoming first impression with your entryway.
No matter where your aesthetic tastes lie, we have entryway ideas to suit every home.
Adorn Your Front Entry with the Perfect Plants
We all know the power of plants in both interior and exterior décor. Plants appeal to our innate love of all things natural, and can add a welcome dash of vibrant colour to your exterior design.
Potted plants placed next to your front door, or on show in your front porch can be both welcoming and elegant. You may choose to use symmetrical pot plants to flank your doorway if you want to create a neat and uniform appearance. Or use plants and pots of different shapes and sizes if your tastes defy convention.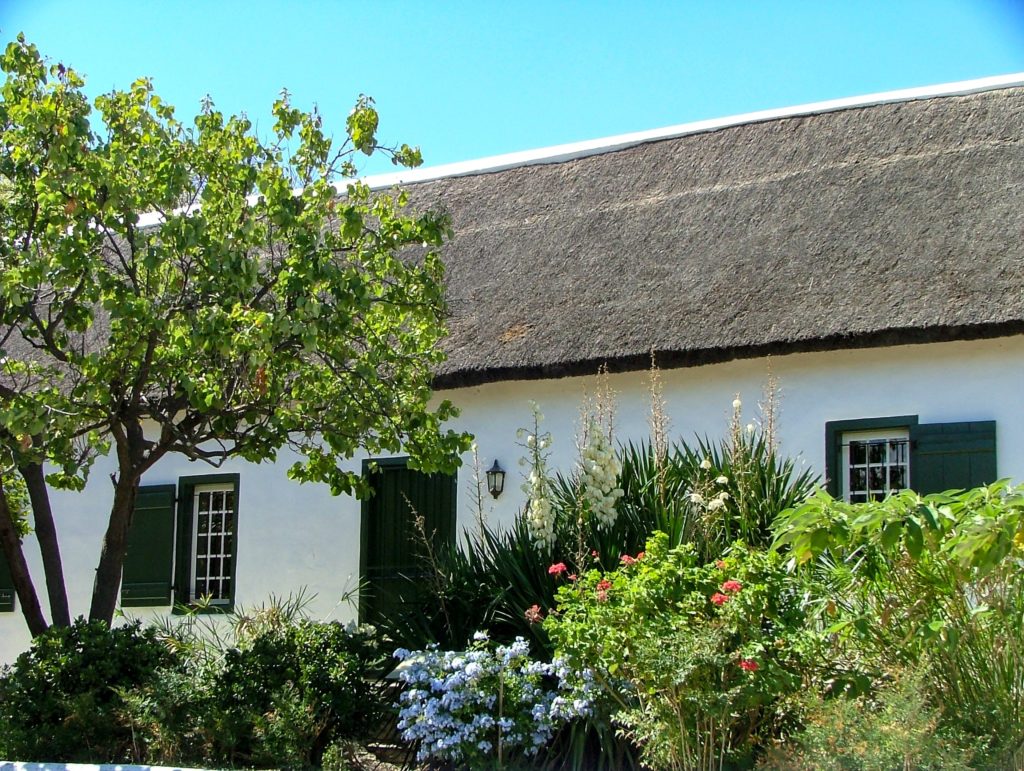 Of course, nobody wants their entryway to be lined with brown, drooping and wilted plants – it's not the best first impression for visitors. So be sure to choose hardy perennials that will look stunning whatever the weather brings to your doorway.
We suggest:
Boxwood topiaries to add a touch of class and elegance
English Ivy to add a sense of heritage and create a wonderful cascading effect
Holly to add a dash of festive cheer to your exterior all year round
Bay trees to subtly complement your front door without pulling focus away from it
Fargesia Jiuzhaigou (better known as Red Dragon Bamboo). This striking red bamboo with slender green leaves is a popular choice for those with ultra-modern, minimalist exteriors
Of course, the plant pot itself affords you yet more opportunities to express yourself. If you have a more minimalist style, you may want to choose something in a neutral such as slate grey, with angular lines. Or you may prefer something more curvy and colourful if your tastes are more quirky and exotic.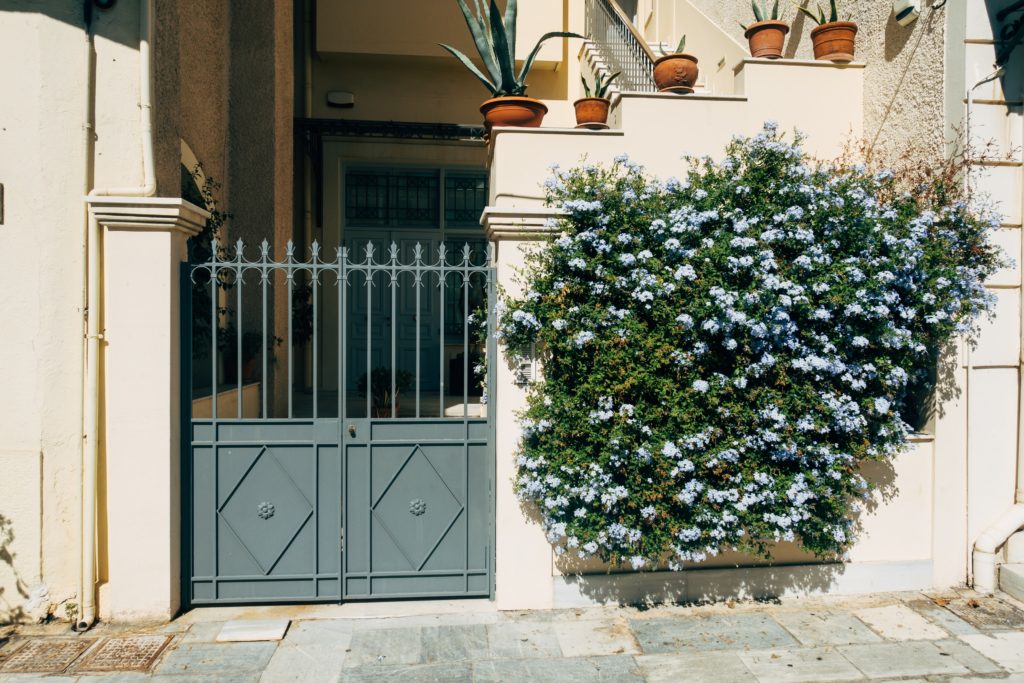 Say It with Flowers
In recent years, there's been a lot of talk about bringing the outside in. Which is completely understandable! During the pandemic, we've had to invite nature into our homes to compensate for our inability to spend much time outdoors.
Now, however, we're spending enough time outdoors to want to beautify our home exteriors with flowers. Hanging baskets were once seen as slightly anachronistic. But they're growing increasingly popular among younger generations. They're extremely versatile, and a great fit for country garden style exteriors and clean, minimalist contemporary exteriors alike.
Any of these flowers can add a spark of vibrant, eye-catching colour that adds a wow factor to your entryway:
Quartz mixed verbena (beautiful explosions of pink, purple and white)
Osteospermum (African daisies). These are rich in colour and dimension with elegant clusters of petals
Anemones to add a splash of vibrant colour all year round
Agapanthus / Lilly of the Nile to add a delicate blue hue to your hanging greenery
Petunias to bring a stark combination of whites and vivid colours to catch the eye
Fuschias to create a delicate cascade of colour that draws the eye downward
Let There Be Light
Lighting is a great way to make your front entry inviting and eye-catching when the sun goes down. It's also a great way to subtly enhance your design aesthetic. For instance, you may want to choose a hanging gas lantern style light if you want to evoke a sense of tradition and heritage. Or you may eschew this for a cylindrical uplight if you prefer a cleaner and more contemporary look.
The brightness and colour of the light, as well as the shape it makes as it is diffused, can make a strong addition to your front entrance's aesthetic with plenty of opportunities for self-expression. Entrance lighting also helps to keep your entryway secure and safe. Place lights near to all external doors, including your front door, back door, garage door and patio doors.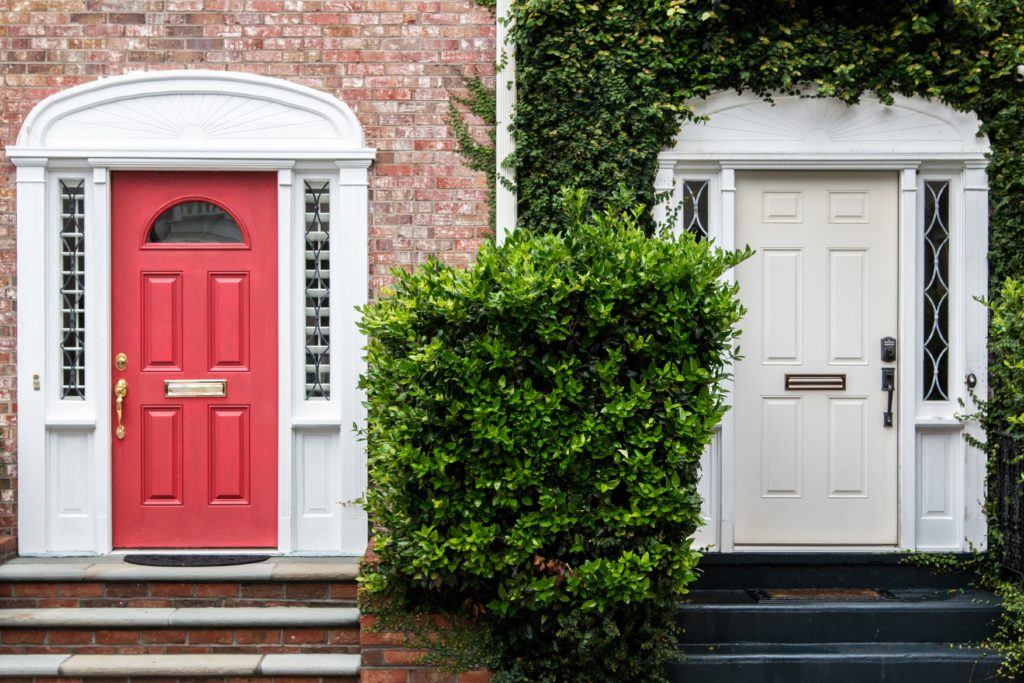 Enhance Your Front Door with the Right Accessories
There are is a huge range of different styles and materials to choose from when selecting a front door for your home. A coat of paint is an easy and inexpensive way to help you revive your front door or front porch and allow you to change your exterior design concept as your tastes change.
You can enhance your front door's look even further by changing your door hardware and accessories. Door knockers, handles, letterboxes and house numbers can be altered to add nuance or even juxtaposition to your design concept, or convey your personal style.
Unify Your Aesthetic
If you really want to create an impressive front entry, you may want to think of ways to unify your exterior aesthetic. For instance, is there an opportunity to create synergy between the colour of the flowers in your hanging basket and the paint you use on your front door?
Could the colour or shape of your front door or doorstep influence your choice in plant pots, door knob or knocker?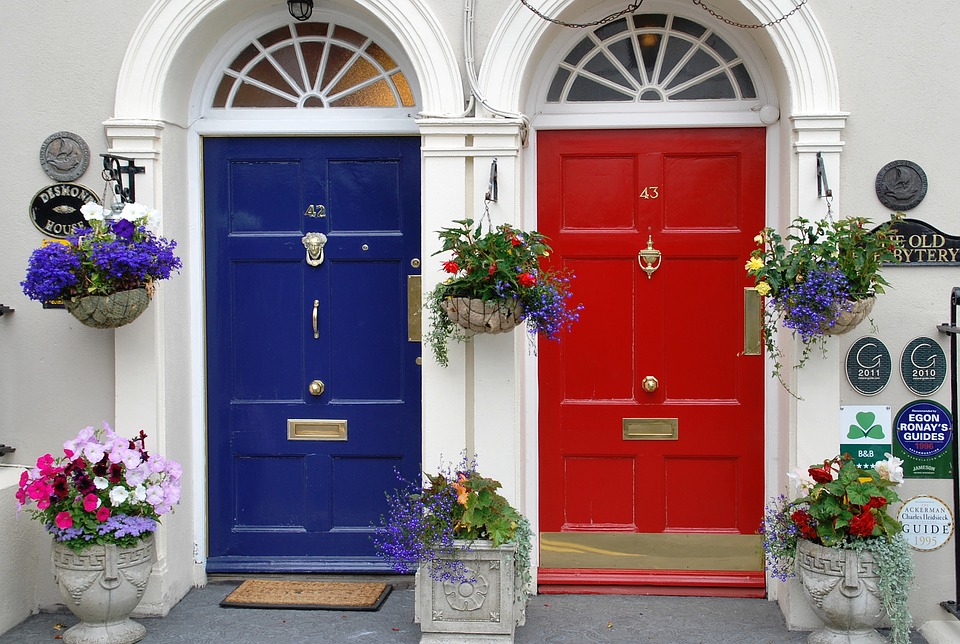 Let your front entry make the perfect statement with Vibrant Doors
Your front door is the key to creating a stunning design concept for your front entrance. And our huge selection of front doors can help your home's exterior make the best and most inviting first impression. Whether your tastes are traditional, contemporary or timeless, we have a the perfect new door to suit your needs. We stock a wide range of prefinished or white gloss composite, oak, hemlock or hardwood external doors, including FD30 fire-rated doors for your enhanced safety and peace of mind.
Take a look at our front door selection to add the perfect statement to your front entrance!
Main image: Corryne Wooten on Unsplash