They say it's what's inside that counts. And while that's certainly true, there's a lot to be said for a beautifully decorated exterior. The kind that turns heads, and adds an extra wow factor to your home. It's okay to admit it! We all want to draw envious glances from the neighbours as they walk by our homes. This is the essence of your kerb appeal. An exterior design concept that grabs people's attention and gets them wondering about what's going on inside.
Kerb appeal is an essential consideration when you're selling your home. First impressions count, after all! It captures the attention and imagination of prospective buyers and piques their interest. It can even increase your chances of viewers making an offer that reflects your asking price. A 2016 survey by Barclays revealed that sellers could be offered up to £57.000 less for their homes if they do not have adequate kerb appeal.
Even if you plan to stay where you are for a good while yet, it's still a good idea to think about your home's kerb appeal. If only to enhance the sense of pride you feel in your home. But what are the secrets to enhancing your home's kerb appeal? You don't necessarily have to spend a fortune to give it a boost!
Let's take a look at some ideas to help you improve the kerb appeal of your house.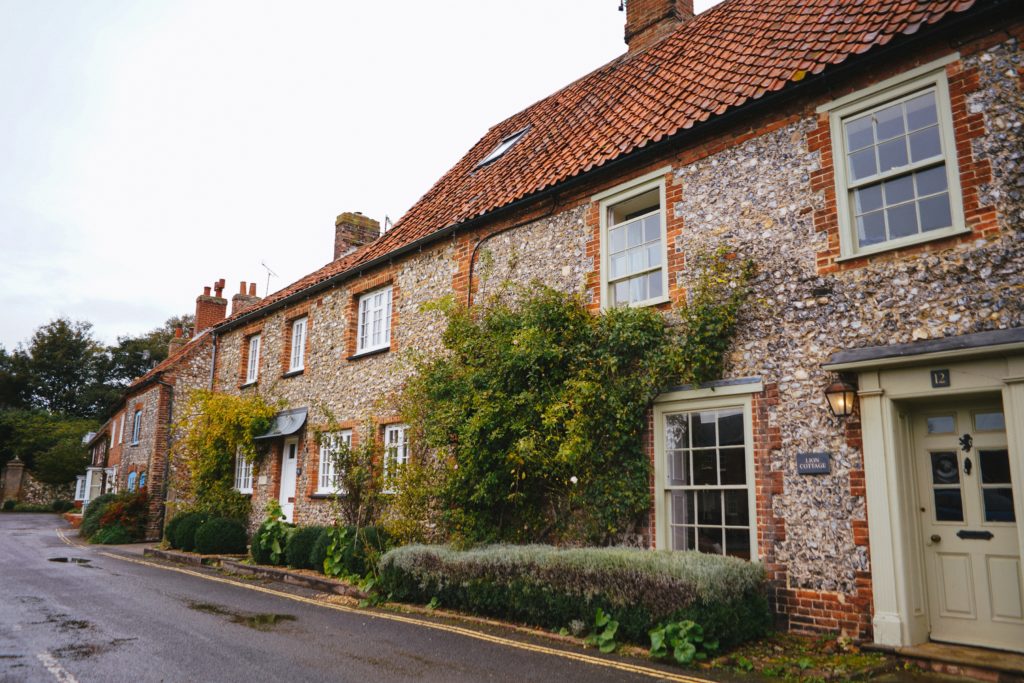 Keep your windows clean
One of the most effective ways to improve your home's kerb appeal is also the easiest (and the cheapest). All it takes is a bottle of window cleaner, a cloth, and a little elbow grease. Dirty, dusty and streaky windows can undermine even the most carefully composed aesthetic and diminish the view of your interior.
Be sure to clean your windows and window frames regularly, including the tricky to reach parts on taller windows. There are plenty of tools available in hardware shops that will help with this. Don't forget that your frames need cleaning just as often as your glass.
Clean windows create a brighter and cleaner exterior. According to the Homeowners Alliance, over 70% of homeowners believe clean windows to be the key to maintaining their kerb appeal.
Dress your windows
Speaking of your windows, window dressing isn't just for shopkeepers! Your windows provide an insight for passers-by (and potential buyers) into your interior aesthetic. So think carefully about what you want to put on display.
House plants, ornaments and flowers are all great additions for your window sills. They can lend your windows a sense of character while also affording you a little privacy. If your budget permits, you may want to update your curtains and blinds as well.
Tidy up all vegetation
A splash of green and a well-maintained front garden make a wonderful addition to any exterior. But living vegetation needs to be kept under control. And that goes for the greenery you invite into your front garden as much as the unwelcome weeds that pop up here and there. Unkempt lawns, weeds poking through paving stones, and overgrown hedges can make your front garden look scruffy and poorly kept. It doesn't take much to detract from the incredible work you've done elsewhere.
Trim your lawn regularly while being wary of 'scalping'. Over-cutting your lawn can lead to bare patches that make your lawn look unhealthy. Never remove more than a third of the length of your grass. Keep hedges neatly manicured, and throw in a few accents of colour in pot plants and hanging baskets to break up the green.
Be vigilant with weeds, especially in places like walkways and drives, where they will be the most noticeable.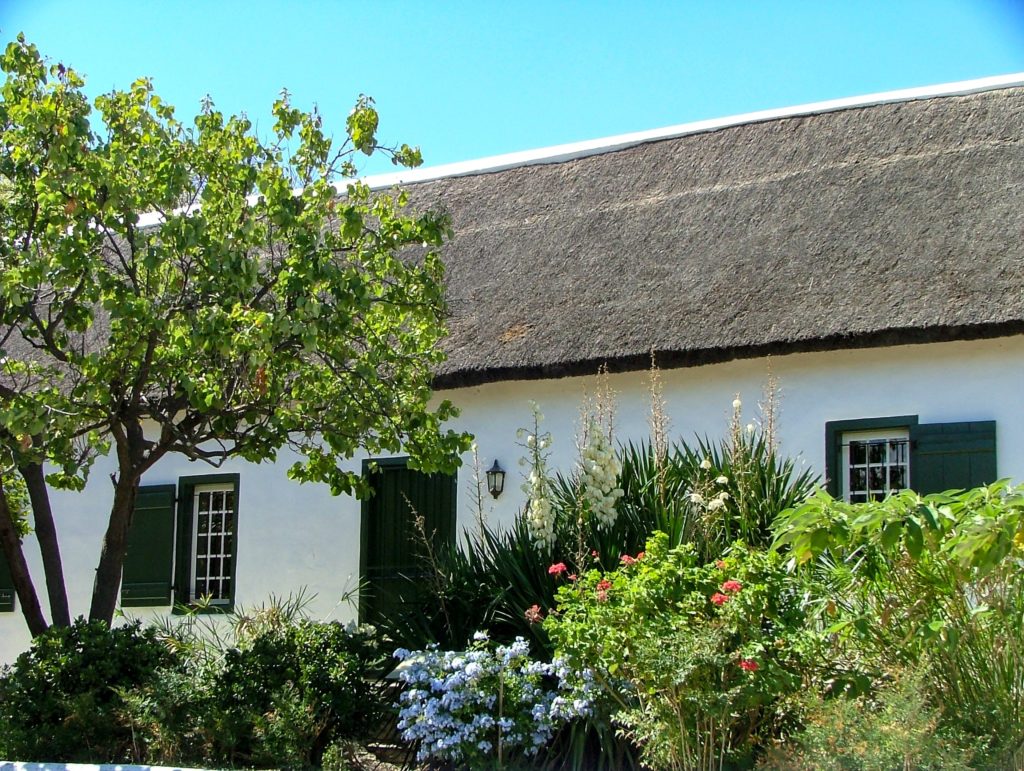 Blitz your paving and paths
Not all of the vegetation in your garden can be yanked out by its roots. Especially when it comes to your paths, paving and walkways. Rainfall and damp conditions can cause algae, fungi and lichens to grow on your paving slabs. Especially in areas where sunlight rarely reaches.
These can add a sickly greenish hue or unsightly spots to your paving. Not only does this detract from your kerb appeal, it also creates a potentially dangerous slip hazard. There are lots of products on the market that can help you to banish these unsightly growths. However, if you want to create your own eco-friendly solution, a combination of hot water and white vinegar can be effective in scrubbing your paving clean.
Let there be light
In the summer months, you can rely on natural light to showcase the beauty of your property's exterior. But when winter settles in and the days grow shorter, you'll benefit from outdoor lighting solutions to add brightness and cheer to your exterior. You can turn your home into a beacon of light in dark and gloomy surroundings. Lighting not only increases your kerb appeal, it can also help to improve your security.
A matching set of wall lights gives you a great opportunity to express yourself through light. Not only can you use different shapes and intensities of light, the fittings themselves can subtly complement your home's exterior. You can even use solar lights to brighten your home's exterior without driving up your energy bills.
Give your guttering some TLC
If your guttering is visibly damaged, blocked or sagging this can seriously damage your kerb appeal. What's more, it alerts potential buyers to a problem that they may need to rectify. This could undermine your negotiating power when it comes to getting your asking price.
Keeping your guttering well maintained is vital, so cleaning out periodically is a must to prevent damage and blockages. Investing in improving your guttering may not be a welcome expense, but if it's needed, at around £30 per meter on average, it's a worthy investment in your kerb appeal and your selling power.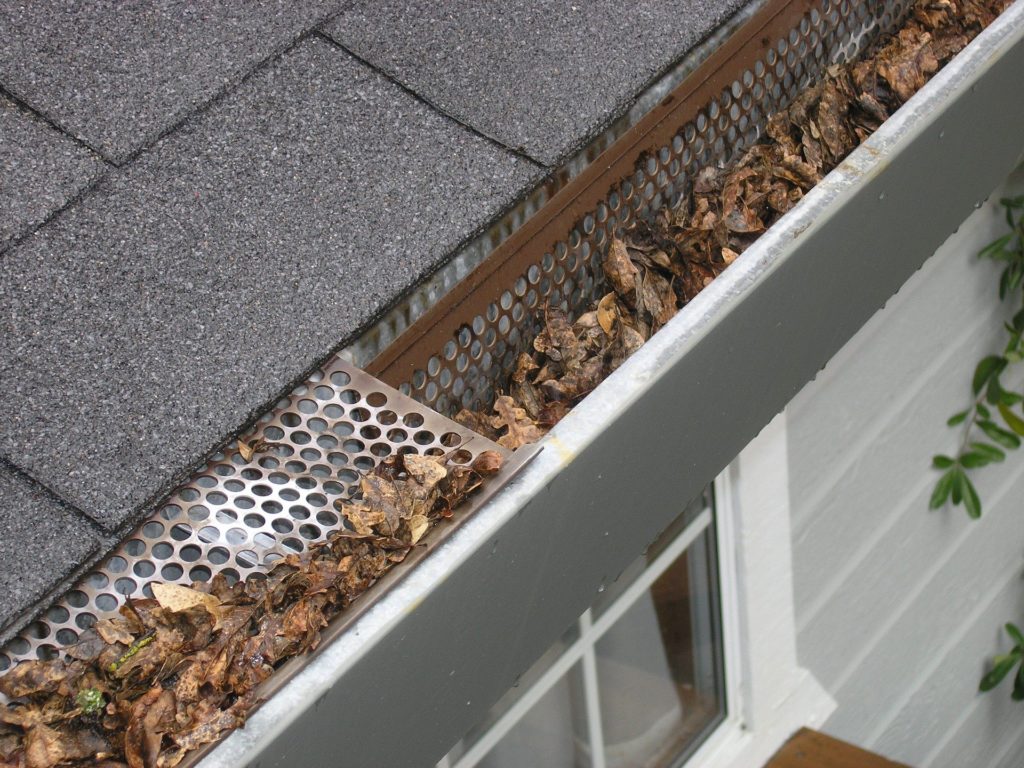 Incorporate storage solutions
Clutter is as much a concern for your exterior as your interior. Unfortunately, the outside of your home is as prone to clutter as the interior. No matter how much effort you put into your lawn maintenance, or how much you spend on exterior lighting, the aesthetic can be undone by clutter.
Gardening tools, bikes, sports equipment and wheelie bins can prove a real eyesore for your home's beautiful façade. Incorporating an attractive garden store into your exterior design concept. This will help your garden to look neat, tidy, and well-organised. Moreover, it shows that a great degree of care, thought and attention to detail has gone into your exterior design. 
Create a welcoming entrance
No, you don't necessarily have to use a welcome mat. But your doorstep is a great opportunity to create an inviting and welcoming display. Potted plants and shrubs, shoe scrapers, and hanging baskets are all a great way to create a welcoming first impression for visitors. Even little things like replacing your old worn doormat can revitalise your doorstep.
In this small space, the little touches can make a big difference and give your exterior a new lease of life.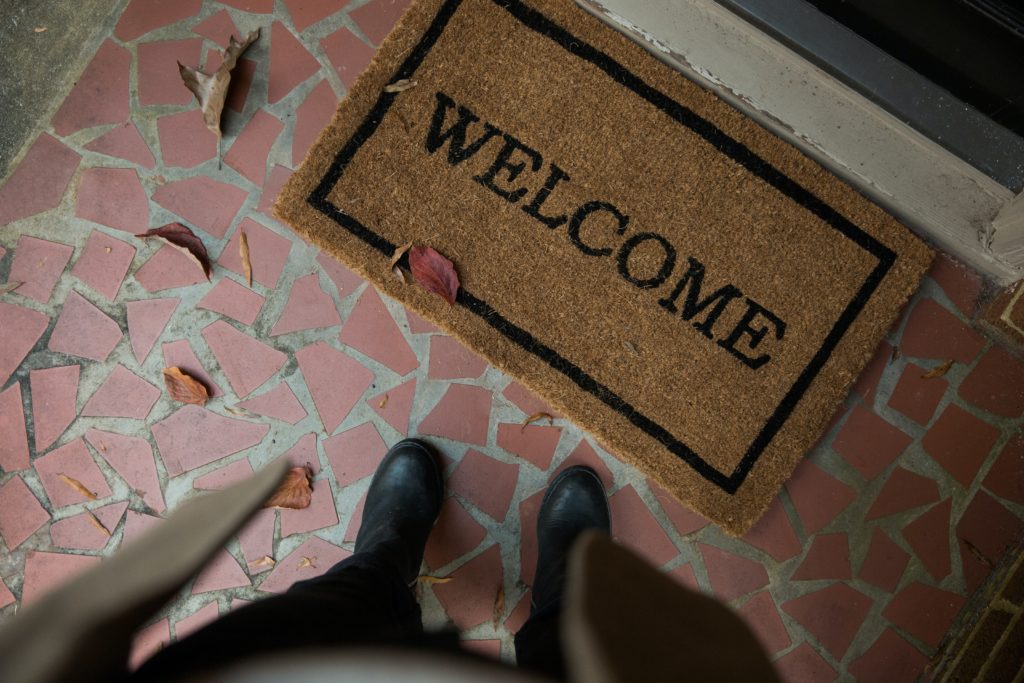 Replace your front door and accessories
Your front door is essentially the centrepiece of your exterior design aesthetic. It ties all the other elements together and creates a sense of design continuity with your interior.
Underestimate its impact on your property's kerb appeal at your peril!
New front doors can not only increase your kerb appeal; they can also improve your home's security and potentially even add value to your property! You may be surprised by how affordable it is to replace your front door with a stunning FD30 fire-rated door that improves your aesthetic while also making your home safer and more secure.
However, if your budget won't extend to a new door, a lick of paint or even a deep clean can breathe new life into your front door. Just don't neglect your accessories. Replacing door hardware like handles, knockers and number plates can make your old door look and feel new again.  
Breathe new life into your exterior with Vibrant Doors
At Vibrant Doors, we stock a wide range of external doors from the UK's most trusted manufacturers. 
Our stunning and comprehensive range includes hardwood, oak, redwood and composite doors in a huge variety of styles. Front doors and back doors, you name it, we have it! No matter what your home's exterior aesthetic, we can provide the perfect door to improve your property's kerb appeal and add value to your home. 
Featured image credit: Viktor Forgacs on Unsplash