At Vibrant Doors, we're fascinated by how new technologies can make doors safer, sturdier and more secure. We take great pride in providing an outstanding range of internal and external doors that leverage the best modern construction techniques to keep your home and all within it safe. The attributes of our doors can be enhanced with the right hardware. Even the sturdiest external door needs a strong lock to prevent ingress from intruders. Given that over 75% of burglars attempt to gain access through an external door, your home is arguably only ever as secure as its front and rear door locks.
With the Internet of Things (IoT) and smart devices a growing presence in our lives, our door locks have become as smart as our phones, our speakers and our fridges. Chances are, you've already seen smart locks here and there. You may have even seen one or two pop up on the street where you live. But are they the right choice for your home? After all, your traditional lock has served you well for many years. If it ain't broke, don't fix it, right?
As it happens, smart locks can have a number of potential advantages over their conventional counterparts. However, they also have their share of caveats. Here, we look at everything you need to know to make an informed decision.
What Are Smart Locks?
While smart locks are becoming increasingly popular, some readers may be unfamiliar with the concept. So, what exactly are smart locks?
While functionality varies by model, a smart lock is essentially a lock that allows keyless entry into your home. Most smart locks are self-contained units, while some models can be added to an existing door lock. Some smart locks have additional home security features like keeping a log of everyone who has entered the property and when they entered.
One of the key features of a smart lock is that it enables users to open and lock doors remotely, making it useful for those who want to make their home available to someone without being on the premises. This is perfect for a range of use cases including:
Admitting cleaners or tradespeople
Letting children in from school
Allowing entry for short-term renters (e.g. Air BnB)
How Do Smart Locks Work?
Smart locks connect to your home internet network via WiFi, Bluetooth, or wireless radio wavelengths (Z-Wave). This enables users to lock and unlock the door on-site or remotely using a number of keyless access methods.
For instance, some smart locks feature a PIN pad, enabling users to set a 4-digit PIN code that allows entry into the home. Many smart locks also feature smartphone connectivity. This may require users to press a button on a mobile app to gain access to their homes, or simply swipe their smartphones near the door lock, as if making a contactless payment.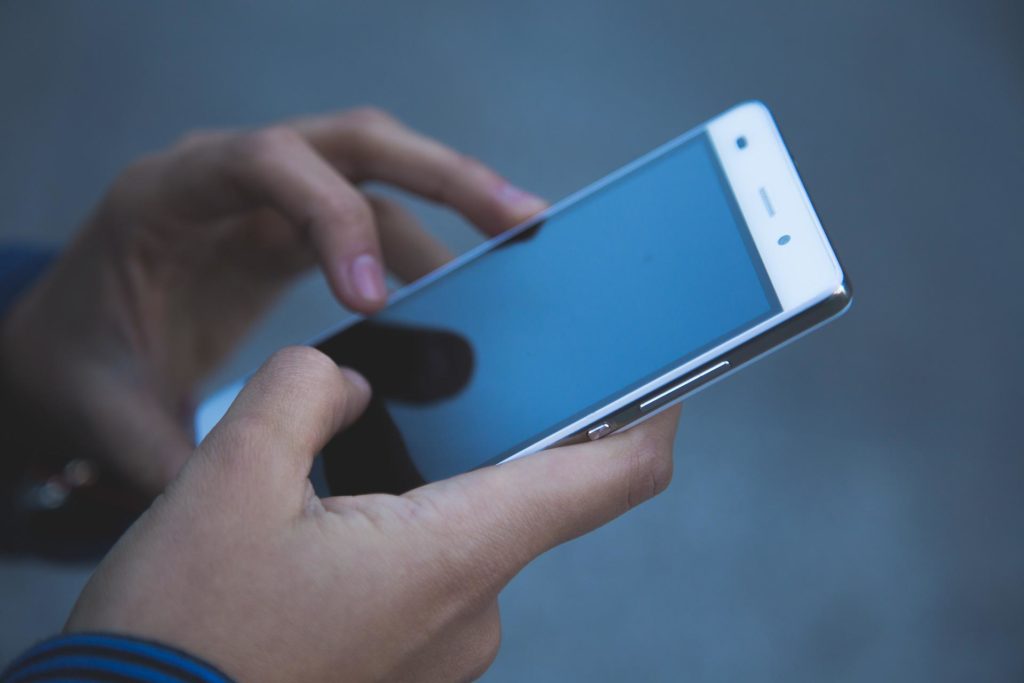 In many cases, smart locks do not even require users to take their phones out of their pockets. Instead, they transmit a signal via Bluetooth that unlocks the door automatically for the user's convenience. A smart lock may also enable users to automate their door locks. Some models feature a night-time mode that automatically locks the door overnight, disabling any auto-unlocking settings to keep the property secure at night and provide greater peace of mind.
Many smart locks are compatible with smart home assistants such as the Apple Homekit, Google Assistant, or Alexa Dot.
The Advantages and Disadvantages of Smart Door Locks
Smart locks are a very impressive technology. And like any technological solution, they have their benefits and potential pain points. It's important to weigh these carefully to decide whether a smart lock is a good fit for your home's external doors.
Let's take a look at some of the advantages and disadvantages of smart door locks.
What Are the Advantages of Smart Locks?
It's okay to admit it. Like all smart home devices, smart locks are exciting and fun to use, granting bragging rights to the technologically-minded. They also have some exciting convenience and security implications.
Some of the advantages of smart locks include:
The keyless entry system means users needn't worry about losing their keys
This means that there's no need to worry about changing your locks if keys are misplaced or stolen
You won't need to compromise your home's security by leaving keys for visitors in obvious places like under door mats and plant pots
Users can let people into their homes remotely, no matter where they are
Some models integrate with companion smart home technology like smart doorbells or security cameras
Even if your phone is lost, damaged or out of battery power, there are alternative ways to gain entrance to your home
Smart locks are very discreet and in some cases invisible on the outside of the door
Because there are so many different models and manufacturers to choose from, households have a great chance of finding the right model and features for their needs and budgets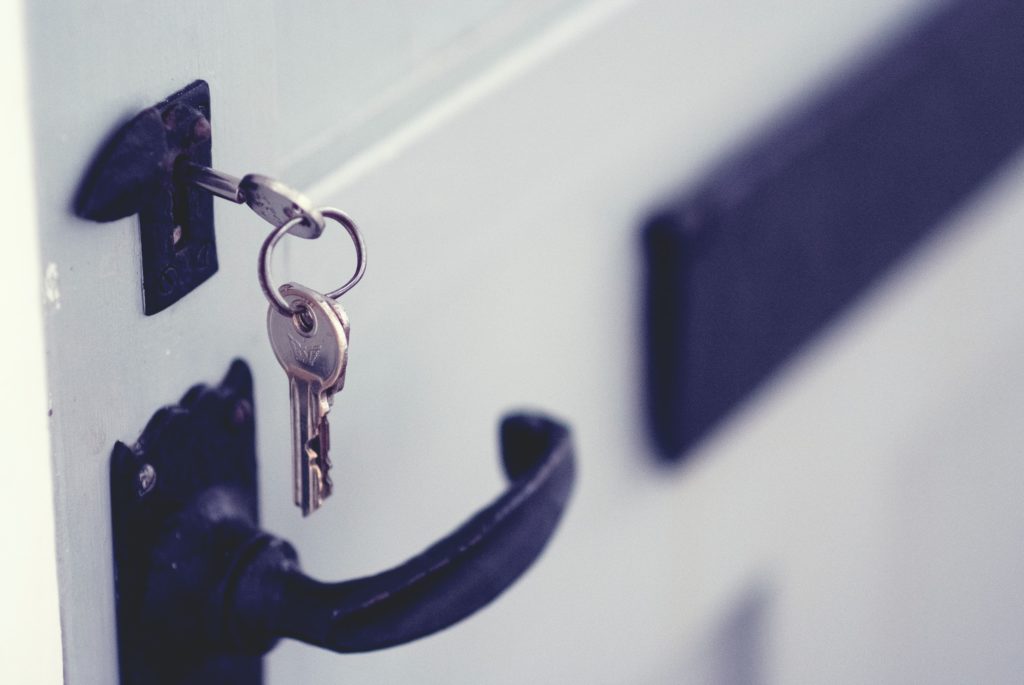 What Are the Disadvantages of Smart Locks
Smart door locks have a great many prospective benefits. However, before you start shopping for yours, you should consider the potential disadvantages. We've outlined some of the most prominent caveats below:
Smart locks are more expensive than conventional locks. Even a low-end smart lock costs around £100 and above without factoring in the cost of installation. Indeed, most models range between £200 and £300. Furthermore, installation costs an average of £202 according to Check a Trade.
Your home may be left vulnerable if your (or any member of your household's) smartphone is lost or stolen
A loss of battery power or WiFi service may render a smart lock ineffective or limit usable features
Even smart locks can be compromised by tech-savvy criminals by hacking, forced removal or sabotage
How Secure Are Smart Locks?
We've looked at the convenience and accessibility that a smart lock can bring to your household. But are smart locks more secure than your average mortice lock? When it comes to security, smart locks have their own set of benefits and vulnerabilities.
Smart doors can be hacked, while the lock unit itself can be forcefully removed. Locks that exclusively use Bluetooth technology to operate can be hacked by "spoofed" devices, and while Z-Wave is generally very secure, even this radio wavelength can be hacked as we have seen previously.
Some smart door lock models have features that make them inherently more secure. For instance, locks that use a combination of Bluetooth and Wi-Fi or Z-Wave are less vulnerable than those that only use one of these technologies. Some also have knock sensors that notify users if the smart lock is met with force.

Optimising Smart Lock Security
Statistically speaking, most burglaries are crimes of opportunity, and being proactive robs burglars of opportunities. Fortunately, there are several ways in which households optimise the security and efficacy of their smart locks.
These include:
Updating the smart lock's password or PIN on a quarterly or monthly basis
Opting for an invisible model that cannot be accessed from the outside and is more likely to deter burglars
Paying a little extra for a model that transmits via Wi-Fi and Bluetooth / Z-Wave instead of just one
Ensuring that your smart lock password or PIN is never shared with anyone outside of your household
If you do need to share your password or PIN to grant access to a cleaner, builder, gardener or other tradesperson, change it immediately after they no longer require access to the property
If your smart locks have companion mobile apps, these may also prove a source of vulnerability. Ensure that new updates are installed automatically as soon as they are released
Can I Install a Smart Lock Myself?
Technically, yes. However, the installation of a smart lock is often more difficult than installing a regular mortice lock. Manufacturers will often have an installation guide featured on their respective websites. However, most manufacturers strongly recommend having their locks fitted by a professional for best results.
On average, smart locks cost around £200 to install. While this is not an insubstantial sum, it may be well worth paying for the additional peace of mind that it provides.
Is Having a Smart Lock Worth It?
Ultimately, the decision of whether or not to install a smart lock can only be made by the householder. There are many ways in which a smart lock can deliver greater convenience and ease of access to households. They also aid in potentially increasing the property's security by acting as a deterrent to potential thieves and using automation to keep the front door locked at night and when you are out and about.
However, the costs and potential vulnerabilities may give some homeowners pause. That said, with a proactive approach to home security and a careful choice of model, a smart lock can benefit your home and your household for years to come.
Whatever lock you choose, whether a standard lock with a physical key, or a smart lock, fit it on a door from Vibrant Doors! We provide the best choice of quality front doors, back doors, hardware, fittings and mouldings from some of the UK's most trusted manufacturers, and all at great prices.
Main image credit: Sebastian Scholz (Nuki) on Unsplash