Last updated on June 1st, 2020 at 02:20 pm
Whether they are bound for doors or frames, when it comes to windows there's a lot of talk about light. But you might also have noticed on occasion the word 'lite' thrown around as well. You would be forgiven for thinking this was a spelling mistake, but prepare to forgive whoever wrote it, because it almost certainly wasn't. A lite has a specific meaning when it comes to windows and doors, and in this article, we're going to be revealing exactly what that is, and even how you can install and replace your own door lites, should you be so inclined.
What is a Door Lite?
The definition of a door lite is simple: it is a single pane of glass framed within a door. So a one lite door would be a door with one pane of glass in it, a six lite door would contain six panes, a 9 lite door refers to a door with nine panes… Well, you get the picture.
A true door lite is built into a door as a separate piece. In other words, it is framed within its own muntins and may be part of a pattern of lites, which will also be individually framed and built into the door as part of its design. However, it is also possible to obtain doors with faux lites. In this case, snap-in wood grilles are used either on the outside of the glass or within its double glazing to create the effect of lites, without actually having to frame each one individually. This significantly reduces the cost of the doors, whilst obtaining a similar effect. Imagine the time involved in individually framing lites for a 15 lite door as opposed to snapping on a few grilles and you'll appreciate the cost saving! Snap-in grilles can divide the glass vertically, horizontally and in a whole array of interesting patterns.
In addition to the number of lites involved, when you're shopping for a new door, you'll also need to be aware that there are a few different door lite types. The two main types are the full lite door and the half lite door. A full lite door means a door that is mostly glass (whether individual panels or faux), with just a frame around the perimeter (think exterior or interior French doors). A half lite door is a door that is half glazed (usually the top half).
So now we know all about the meaning of the term 'door lite' (and we're sure you could confidently describe what a 10 lite door might look like), let's move on to one other type of lite we haven't discussed yet.

What Are Sidelites?
Sidelite door panels (sometimes spelt 'sidelight' door panels) are narrow vertical windows that are positioned alongside one, or more commonly both sides of a door. They are usually featured as part of an entrance door design, but can also be found flanking interior doors, where extra light is required.
A sidelite door is often combined with a transom (a horizontal window above the door) and such features are usually considered primarily decorative. However, they also have a practical use beyond letting light stream through, as they enable you to see who's at the door before you open it. Of course, the downside of this is that visitors can also see into your home, so it's worth considering whether frosted, stained or bevelled glass might suit an installation better. You can always add a curtain or blind to a sidelite if you're worried about security.
A door with a sidelite can be a beautiful feature that helps to accentuate your design as well as increase the natural light in your home.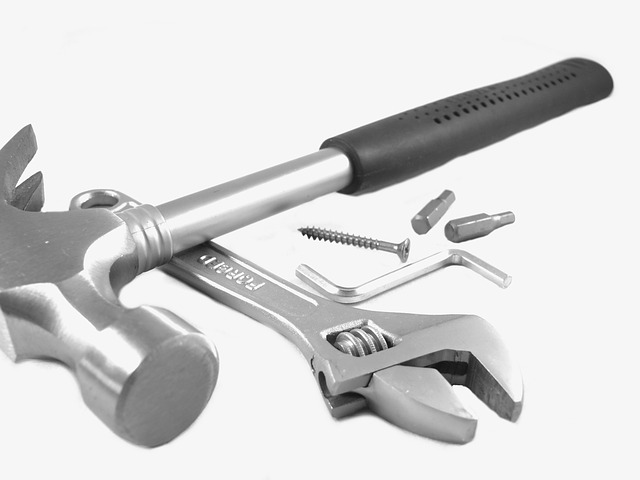 How To Install or Replace a Door Lite
In most situations, replacing a door lite is a fairly simple job that you'll probably be able to do with just one other willing participant, as it's a two person job.
Whether you're installing or replacing, the first thing you'll need to have done is to obtain your new door lite insert. Door lite replacement glass comes in kits, which contain everything you need for your door lite installation. Your door glass lite kit will contain your new glass, its frame and all the screws and screw covers required to fit it neatly and cleanly. If you're not working on an external door, make sure you order an interior door lite kit.
If you're replacing a door lite, step one is to make sure you have a person on either side of the door! The person on the inside of the door will remove the screw covers and the screws holding the existing lite in place, while the person on the outside will get ready to receive and remove the lite once it is free.
Old lite removed; the next job is to insert the new door lite trim kit on the inside of the door. Next, the new lite can be held in place from the outside, the outside trim installed and the screws inserted and tightened to secure your new lite. The screws must be inserted from the inside rather than the outside of the door!
And it's as simple as that! A 9 lite door glass replacement will obviously take you longer than a half lite door glass insert, but the process is essentially the same.
If you are installing a new door lite insert kit rather than replacing an existing one, the extra steps you'll need to take will involve cutting the hole in the door. Check the installation instructions that come with the kit carefully, but the basic procedure will be to measure the area to be cut, mark it and use a jigsaw to remove it. The hole you cut will need to be about half an inch wider than the lite you're installing in each direction, as you'll need a quarter inch gap between the cut hole and all sides of the lite in order to install the frame. This extra step makes the job a little trickier, so if you are unsure, call a professional. If you decide to tackle the job yourself, once your hole is cut, it's simply a case of following the replacement instructions above to install your new lite.
In Conclusion
Door lites can be a beautiful design element of an exterior or interior door, and a great way to spread natural light around your home. We hope we've increased your understanding about this wonderful feature that is so often dismissed as a simple misspelling! At least, we hope we've shed a little light on the subject anyway (sorry, we couldn't resist).
Take a look at our range of internal and external French doors to see door lites in action!