Last updated on January 20th, 2016 at 02:12 pm
One of the most striking features of a period property is the architectural trim around the windows and doors. Door surrounds add depth and character to the front of a building. There are many different styles of door surround, each setting a different tone. Here is a quick overview of some of the most striking and interesting surrounds that are popular today.
Victorian Door Surrounds
Victorian design is particularly beautiful, and features steep canopies and ornate pillars. Victorian designers liked to create eye-catching designs that would attract attention and dominate the building they were on. These beautifully moulded door canopies will transform any home and ensure that your front door really does stand out from the crowd. For the best look for your property, try to choose a canopy with a pitch that matches your roof. This will create a symmetrical, professional looking appearance.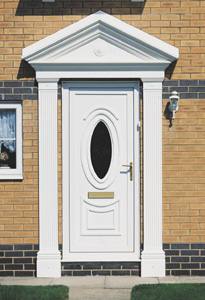 Victorian Door Surround: http://www.apcmouldings.co.uk/products/victorian_top_and_pillars.html
Georgian Door Surrounds
Georgian architecture is much more plain, and much sharper, than Victorian architecture. These beautiful Georgian surrounds are clear-cut, bold and simple. The surround features attractive pillars and a large, un-fussy canopy. If you want something that will surround and highlight your door without dominating the look of the house, Georgian architecture is a good choice. The Georgian architectural era spanned several decades, and design trends evolved a lot over that time, but simplicity is something that remained a common theme throughout the era.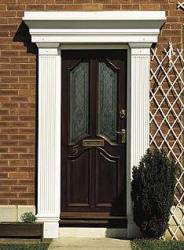 Georgian Door Surround: http://www.apcmouldings.co.uk/products/georgian_door_surround.html
Stone Door Surrounds
For a traditional look, these tall, ornate door surround pilasters are a good choice. The detailing at the top and piping down the sides is a wonderful touch, and helps to create an elegant appearance.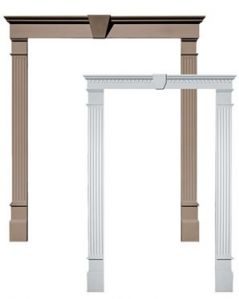 Stone Door Surround: http://www.simplyshutters.co.uk/shop/other-products-door-surround-pilasters-p-69.html
In contrast, this beautiful quoin stone surround from Thorvernostone features eye-catching outcrops that add depth to the door and offer a more imposing and luxurious look than plain pillars.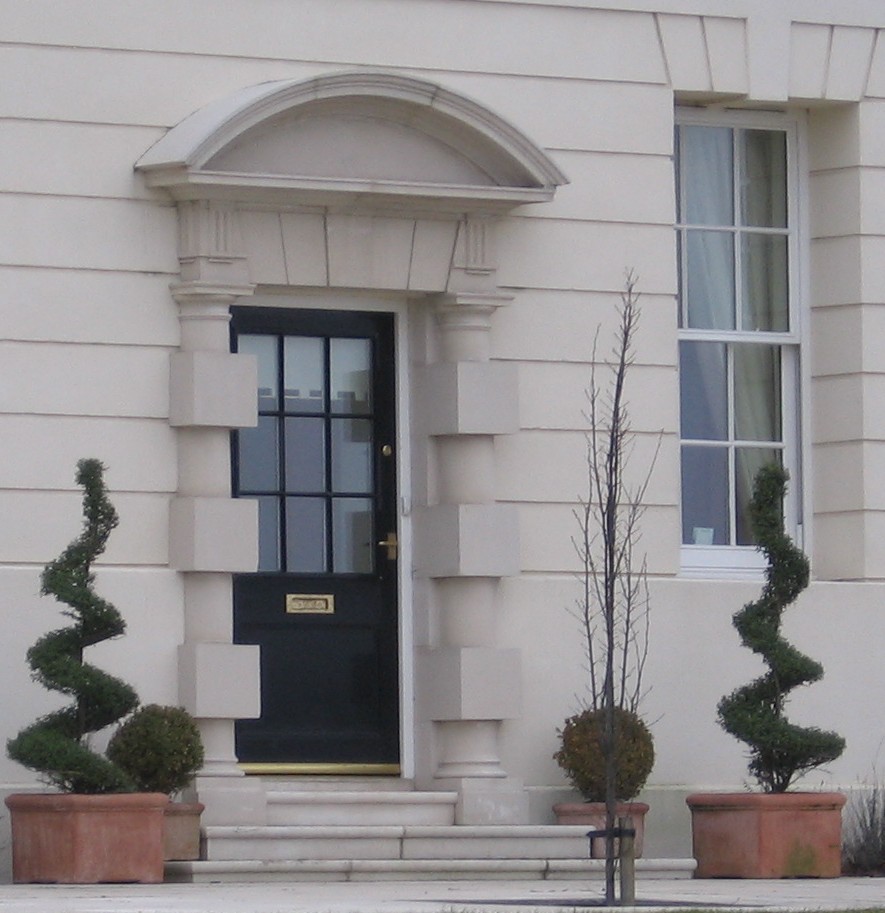 Stone Door Pillars: http://www.thorvertonstone.co.uk
The beauty of stone is that it is incredibly versatile. You can do almost anything you want with stone columns, pilasters and entablatures, adding your own engravings or ornate surrounds, or keeping the design plain and opting for a more weathered look. The main downside of choosing stone door surrounds is that they tend to need more care than other designs.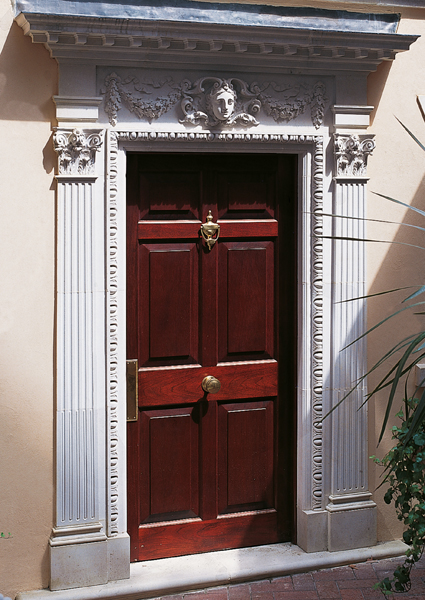 Door Surround: http://www.haddonstone.com/
Amesbury Replicas
If you want the period look, but without needing to worry about maintaining wood or stone, then low-maintenance GRP materials are a good choice. This Amesbury door surround is made of three parts, a head and beautiful pilasters with feature raised, moulded panels of detailing. The door surround has a charming period look, but is easy to clean and will last for decades with minimal care.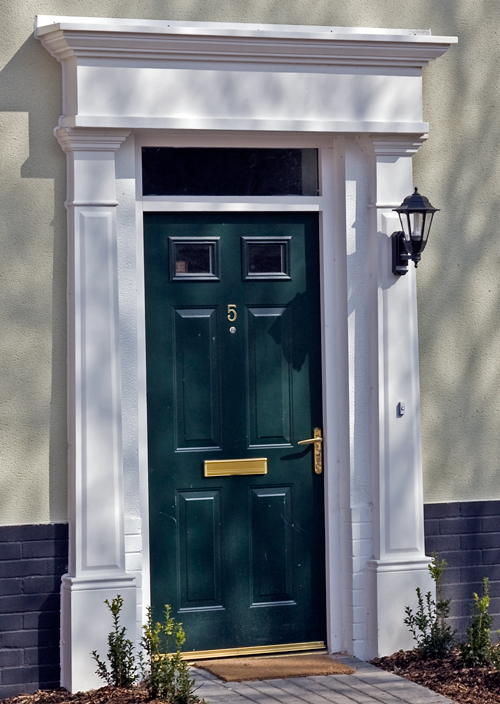 Amesbury Door Surround: http://www.wessexbps.co.uk
As you can see, a door surround can be as simple or as elaborate as you wish. Even a simple, clean design serves well for creating a focal point and drawing the eye to the most important part of the house. There are many different designs to choose from, and your choice will depend on your own tastes as well as the style of the property you live in. Georgian architecture suits most homes, including modern buildings, while stone and Victorian designs lend themselves to period properties.