Immerse Walnut PLUS Acoustic Wall Panelling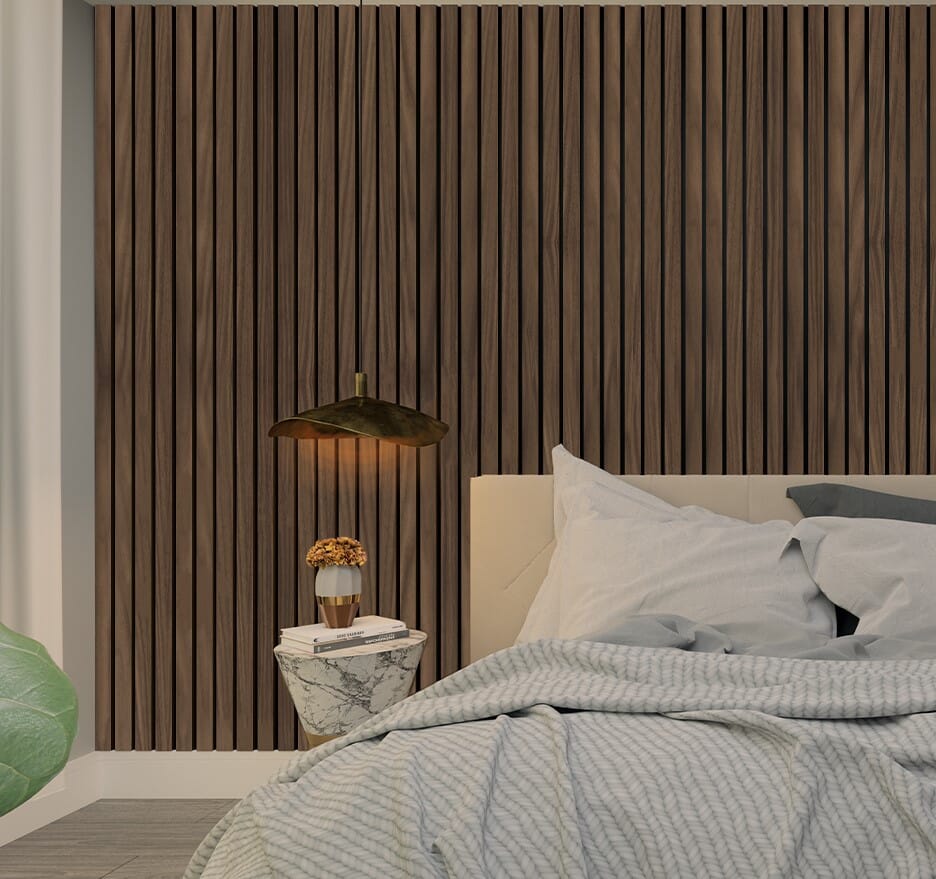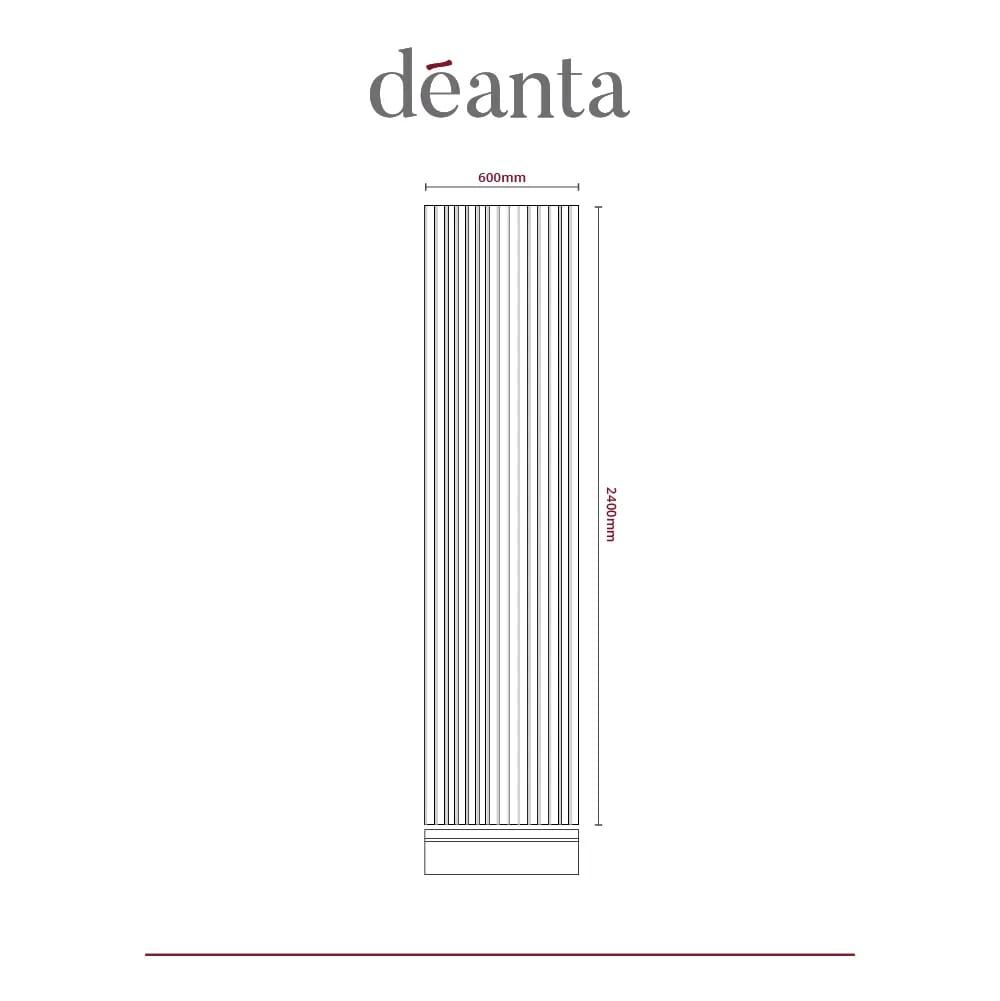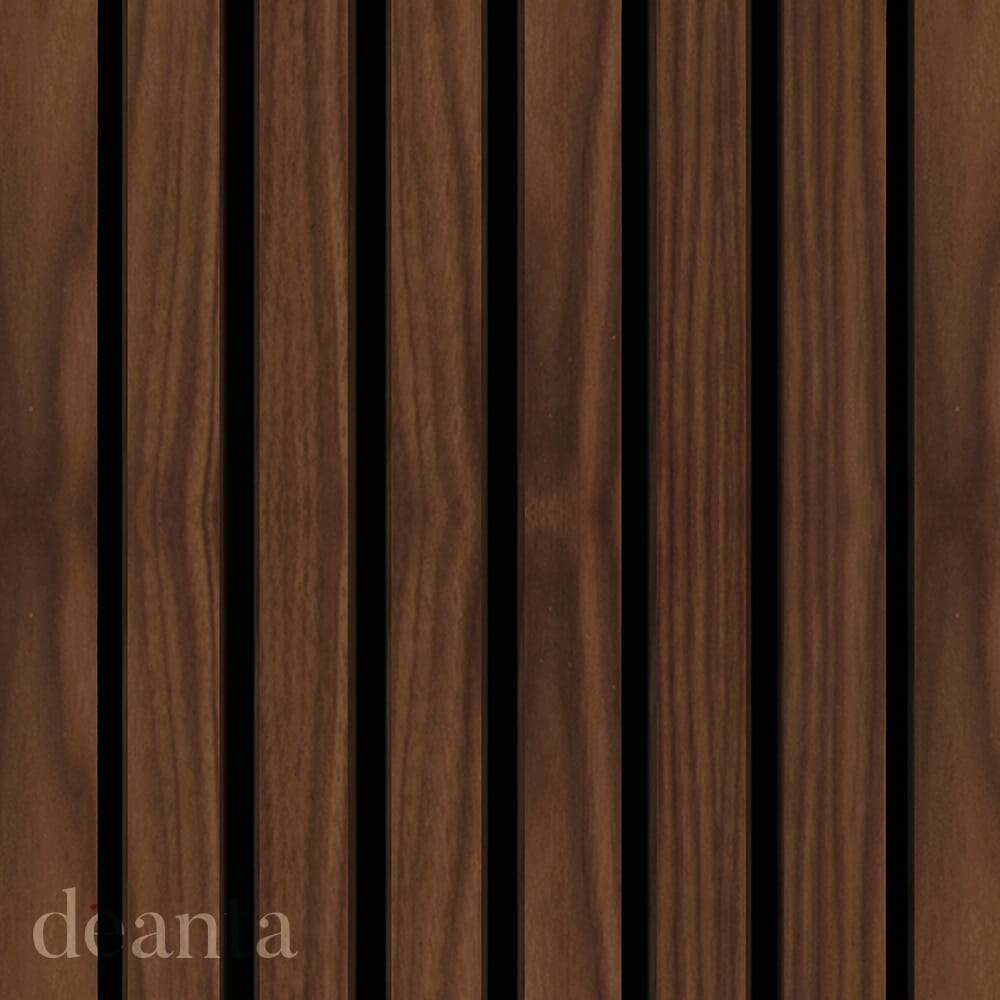 Material:
Walnut

Finish:
Fully Finished

10 Year
Guarantee

Free Collection Available
Technical Specification
Brand
Material
Walnut
Colour
Walnut
Product Information

Introducing the Immerse Walnut PLUS Acoustic Wall Panelling by Deanta - a harmonious blend of elegance and functionality. This premium wall panelling features a Crown Cut American Black Prefinished Walnut facade, radiating a rich and luxurious warmth that effortlessly transforms any interior space into a haven of style and comfort.
Standing out with its wider than standard 47mm slats, the Immerse Walnut PLUS offers a bold and contemporary aesthetic, distinguishing itself from traditional wall panels. These generously sized slats not only enhance its visual appeal but also impart a modern touch to the classic walnut finish.
But this panelling isn't just about looks. Integrated with a sound-absorbing black felt backing board, it serves as an effective acoustic solution, dampening unwanted ambient sounds and creating a serene ambiance. Whether you're looking to enhance the acoustics of a home theatre, a studio, or simply seeking peace and quiet, this wall panelling has got you covered.
With user convenience in mind, the Immerse Walnut PLUS arrives fully finished and ready for installation. No fuss, no prolonged wait; just a seamless and efficient setup process. Each panel is thoughtfully supplied in a dimension of 2400x600x21mm, catering to various room specifications and design visions. Trust in the renowned craftsmanship and quality assurance of Deanta. Every piece of the Immerse Walnut PLUS Acoustic Wall Panelling comes with the hallmark of durability and sophistication, reinforced by a 10-Year Manufacturer's Guarantee. Elevate your spaces with a touch of nature, design excellence, and unmatched craftsmanship.
Related Accessories & Hardware