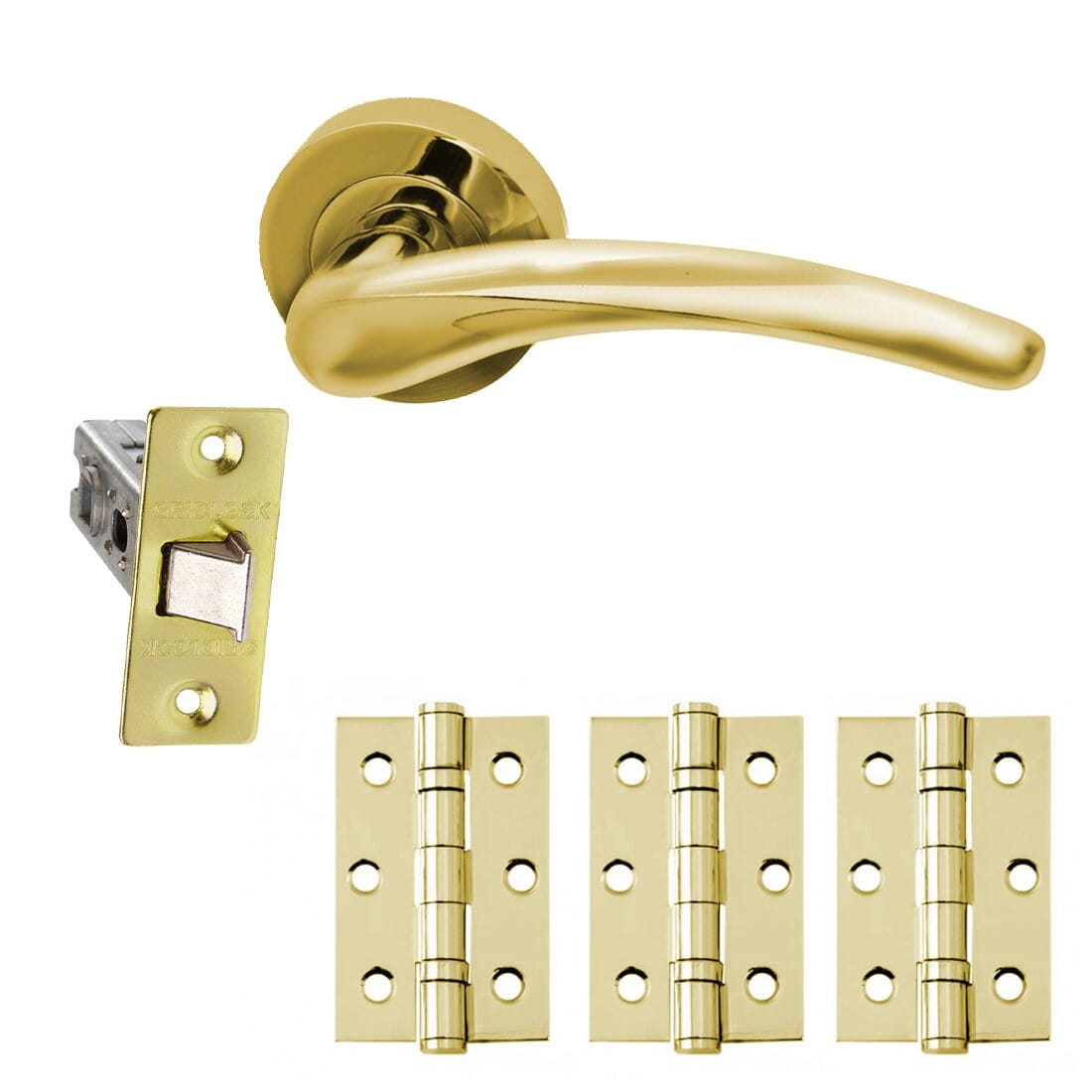 Material:
Brass

Finish:
Polished Brass

10 Year
Guarantee

Free Collection Available
Product Information

Discover the epitome of elegance and intelligence with Intelligent Hardware's Dune Brass Handle Pack. This exceptional hardware collection redefines the art of home enhancement by seamlessly blending sophisticated aesthetics with modern functionality. Embrace the Dune Brass Handle Pack's meticulous craftsmanship, featuring two exquisitely designed Dune levers exuding timeless charm in every curve. The rich brass finish adds a touch of opulence to your interiors, creating a luxurious focal point for any room. With ergonomic precision, these handles provide not just a visually appealing touch but also a comfortable grip, enhancing your interaction with your living spaces.
The Dune Brass Handle Pack comes complete with two Dune design levers, a 75mm mortice latch for secure closure, and three 3" butt hinges for seamless door operation. Crafted from durable materials, these handles withstand the test of time, requiring minimal maintenance while maintaining their brilliance.
For bathrooms, the Dune Brass Handle Pack offers a Privacy Pack variant, catering to your personal sanctuaries. Supplied with finish matched thmbturns and a bathlock, in place of the standard mortice latch.
Upgrade your living spaces today with Intelligent Hardware's Dune Brass Handle Pack – where classic design meets contemporary innovation in every detail. Redefine your home aesthetic and functionality simultaneously with a touch of brilliance that speaks volumes.
Related Accessories & Hardware