Wooden Patio Doors
Upgrade your patio or garden with a stylish set of wooden patio doors from Vibrant. Patio doors are designed to give you easy access to your outdoor space and to let plenty of natural light into your home, and these doors deliver on both counts! Whether you're looking for French doors or bifold doors, your search for the perfect wood patio door is over. Browse our timber external glazed doors range below.
Our Wooden Patio Doors Range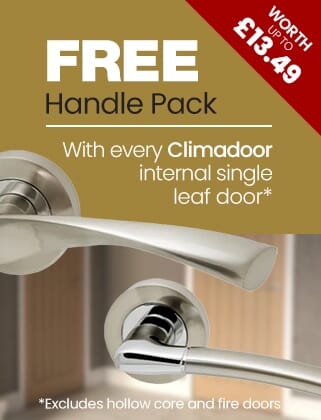 Filter Products
Wooden Patio Doors at Vibrant Doors
Our Timber Patio Door Ranges
Whether your home is traditional or more contemporary, you're sure to find something to love here.
Offering high quality at affordable prices, and with double glazing as standard for excellent thermal performance, our wood patio doors are a fantastic addition to our range. Our wood and glass doors are available in solid oak, hardwood and softwood, and come in a range of standard sizes, although we also offer a made-to-measure service.
Wooden French Doors
We offer a range of external French doors in stunning wood. Wooden French doors give a lovely classic look to any home, but particularly suit older and more traditional-style properties. Our timber French double door sets are attractive, timeless and expertly crafted, creating a seamless link between home and garden.
French door sets are available in solid oak, hardwood and softwood, and in a variety of colours, including white, grey and oak stained. Our Farndale softwood doors are made to measure, and you can choose these in any colour.
Wooden Bifold Doors
Bifold doors are a core part of our range, and we are pleased to offer external bifold door sets in a range of styles, sizes and configurations. Our folding external door systems open up your home to your garden, and let in huge amounts of natural light.
Our timber bifold doors are available in both solid oak and hardwood, with various colours on offer, including white, grey and oak stained.
Wooden Sliding Doors
If you're looking for timber sliding doors, we have those too! The striking and slimline Fenton sliding door set is a beautiful addition to any home, and is particularly suited to smaller rooms and gardens where a bifold or French door would take up more space.
Why Choose Timber Doors?
While aluminium and uPVC both have their benefits as far as patio doors go, we are known for our expertise in wooden doors, and we love timber for many reasons. Here are just some of the benefits of timber patio doors:
Thermal efficiency - wood is an excellent insulator, so timber door frames will help keep heat in. Add in double-glazed panels and you've got stylish external doors with low u-values that will help save you money on those energy bills!
Style - nothing beats the natural beauty of wood, and how it looks, feels and even smells! No two pieces of wood are the same either, so your doors will be unique to your home.
Strength & longevity - wooden patio doors are incredibly strong, and if they are damaged, they can also be easily repaired, so they'll last for years to come.
Sustainability - wood is a sustainable resource, so timber patio doors have the benefit of being environmentally-friendly, as well as looking great!
Security - thanks to its strength and durability, wood is a very secure choice for external doors.
Contrary to popular belief, timber (and particularly oak) doors don't need to cost the earth, either. Prices for our range start at just £738.20, including VAT.
Choose Your Finish
Our wooden patio door systems are available in a range of finishes, depending upon the level of flexibility you would like to have when customising your door:
Pre finished wood doors - these door sets come ready to hang, with a smooth, clear coat of factory-applied lacquer to protect the door and show off the beauty of the timber. Just fit the door furniture of your choice and you're good to go
White-primed - these doors have a coat of white primer that gives a smooth finish for you to paint or stain the door as you wish.
Unfinished - these doors have no lacquer or primer and must be sanded, primed and stained or painted before they can be hung. This gives you the most flexibility in terms of colour, finish and
Our doors are manufactured to the highest quality, and we offer a 10 year guarantee on all our products. With great prices and fast delivery, your perfect doors are just a few clicks away! Shop our collection online today.