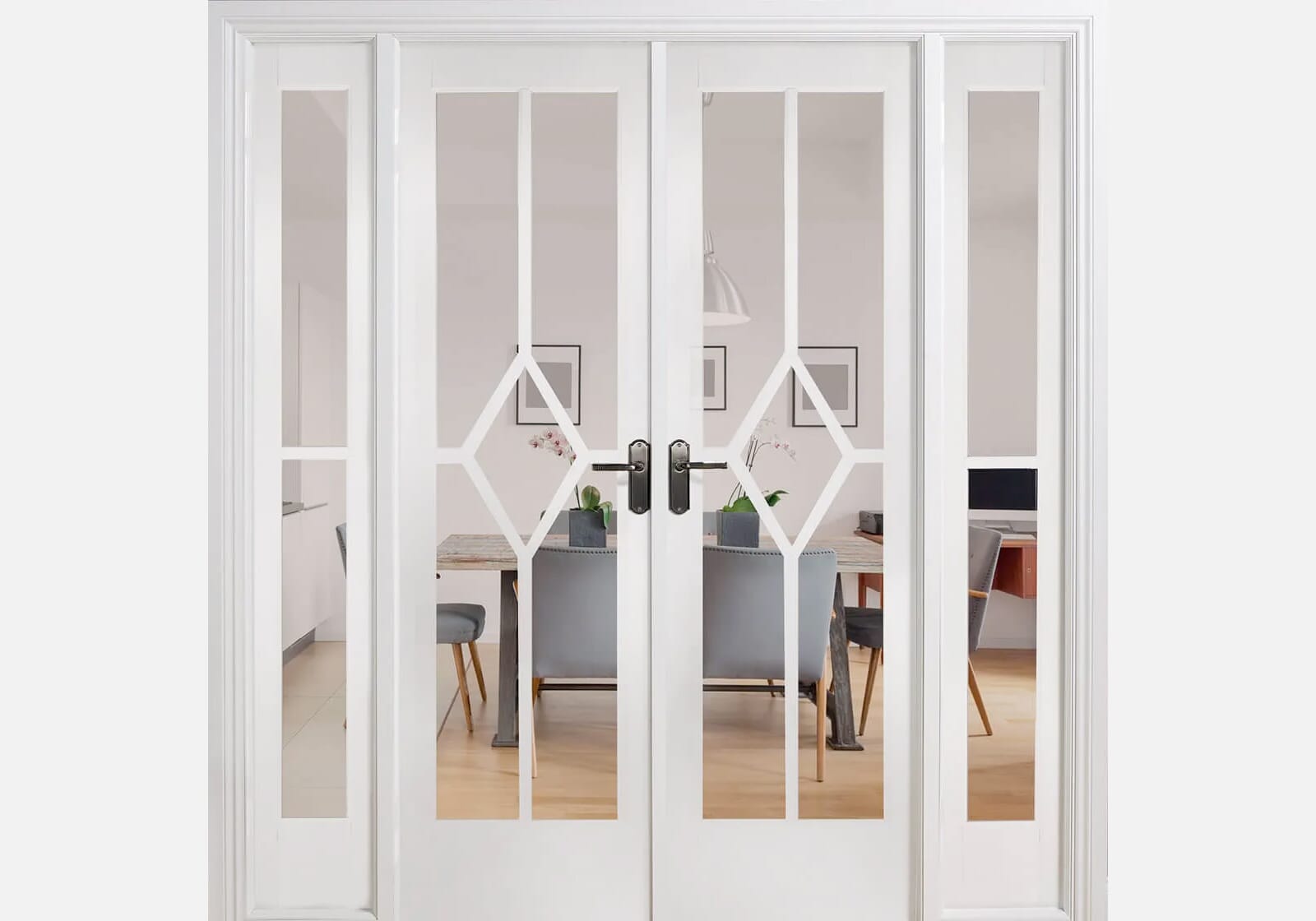 Reims W6 Room Divider Set
Frame Size: 1904x2031mm
Opening Size: 1914x2036mm
---
Only £789.00 Out of stock

0
This item is currently out of stock. Due back 10/11/2020. You can continue to order this item and we will fulfil the order when it comes back in stock.
* On orders over £750. To most mainland locations
Description 〉
The Reims white primed interior room divider range offers a truly traditional style, with clear toughened bevelled glazed doors, and frame set ( including sidelights where supplied ). These sets come with everything you need except ironmongery ( or architrave if required ), including frame, preglazed doors and side panels and pair maker.
These internal French doors are finished in a high quality white prime, and whilst many people don't add finishing coats we always recommend it. These doors are designed for traditional 4ft, 6ft and 8ft openings.
Specifications 〉
Material
Solid Core Primed
Glazing
Clear Toughened
Standard Frame Size (WxH)
1904 x 2031mm
Structural Opening Size (WxH)
1914 x 2036mm
Code
W6WFREI