Eton Glazed 4 Panel White Primed Door

Prices From: £111.00
Please select your size and quantity...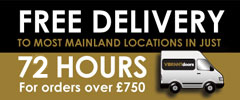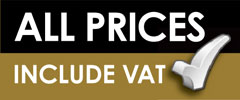 FREE delivery to mainland UK with order over £750.00
Estimated time: 72 Hours
These Eton Glazed 4 panel white primed doors are superbly finished for what is classed as a white primed door. Traditional yet contemporary too, with neat square edges, flat panels at the bottom and clear toughened glass at the top, these solid core doors, are not only solid in feel, but also have solid 18mm lipping's either side so they can be trimmed on site by up to 32mm.
Available in standard 35mm doors, these door are heavy and robust and give you a modern twist to your room.