Ely White Primed Door

Prices From: £84.00
Please select your size and quantity...
This image represents a FD30 rated fire door.
To read more about fire doors, their ratings and safety
click here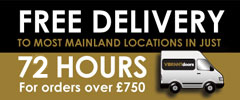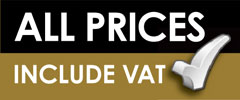 FREE delivery to mainland UK with order over £750.00
Estimated time: 72 Hours
Mexicano White solid core doors are growing ever popular within the marketplace. Following on from that pattern these solid core Ely white primed doors are superb quality for the price and are heavy in weight and feel for that solid classy appearance.
These doors are supplied with solid 18mm lipping's for the ability to trim by up to 32mm on width and height. The shallow 3-4mm groove gives an appeal only achieved by traditional cottage style doors. We also offer the Ely White primed door in a FD30 rated fire door at 45mm thick.