DX 30's Style White Primed Door

Prices From: £113.40
Please select your size and quantity...
This image represents a FD30 rated fire door.
To read more about fire doors, their ratings and safety
click here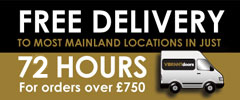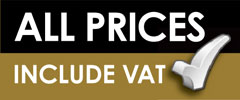 FREE delivery to mainland UK with order over £750.00
Estimated time: 72 Hours
This DX30's style door is part of LPDs stunning White Solid Primed range creating a traditional and contemporary style as well as giving the home a retro feel. To recreate the attractive and highly desirable aesthetics of a by gone era, the doors incorporate extra wide mid and bottom rails. This door also comes available in a glazed option allowing the light to shine through and brighten up the home, it also comes available as a fire door matching the orignal design.