Coventry White 4 Light Clear Glazed Door

Prices From: £99.00
Please select your size and quantity...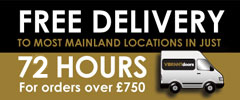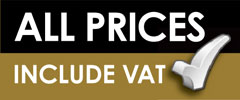 FREE delivery to mainland UK with order over £750.00
Estimated time: 72 Hours
These popular shaker 4 light solid core white primed interior doors are supplied with clear toughened glass. The Coventry White 4 light clear door will need to be finished by yourself to give it a high quality look, once complete this door will have an elegant look inside your home.
These doors are available as standard 35mm 4 light shaker doors. These doors also have matching glazed shaker 4 light options in the Coventry white 4 light frosted door, and Coventry white 4 panel door. Suitable for trimming by up to 32mm.