Coventry 3 Light White Glazed

Prices From: £140.40
Please select your size and quantity...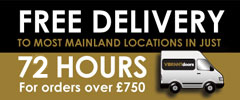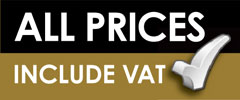 FREE delivery to mainland UK with order over £750.00
Estimated time: 72 Hours
This high quality white primed glazed interior door offers something different. Its becoming ever popular as a design in interior doors with its intricate panel, and glazed options. The Coventry 3 Light white glazed internal door comes with LPD white primed plus mark, giving this primed finish a gold star in quality and paintability. Also available as a FD30 44mm fire door option.
This door come with generous solid timber lippings so can be trimmed significantly to suit those more difficult openings found in older refurbishment properties.