Cesena White Glazed Door - PREFINISHED

Prices From: £174.00
Please select your size and quantity...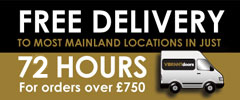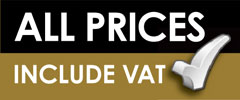 FREE delivery to mainland UK with order over £750.00
Estimated time: 72 Hours
The Cesena White Glazed Door - Prefinished, is exactly that - ready to install, with no further decorating to do on site. Superb quality, smooth white finish and heavyweight feel, these classy glazed interior doors are proving hugely popular. Supplied with clear toughened bevelled glass as standard, these doors also have 12mm lippings to allow you to trim the doors to suit your opening. The Cesena White glazed door - Prefinished offers a contemporary style and is also available as a solid panel door option.