Canterbury 4P White

Prices From: £99.90
Please select your size and quantity...
This image represents a FD30 rated fire door.
To read more about fire doors, their ratings and safety
click here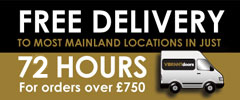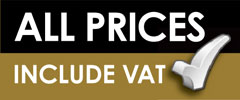 FREE delivery to mainland UK with order over £750.00
Estimated time: 72 Hours
Our Canterbury range of solid white primed interior doors is classic in look, and heavyweight in feel. These Canterbury 4P solid core internal 4 panel doors make up just part of a range of doors offered by Vibrant Doors from the UK's largest distributos of these doors - LPD. Superior quality white priming, and solid 20mm timber lippings make up just part of this high quality stylish range of internal doors.
This door has matching glazed options too.