Canterbury 2P 6L Glazed White Door

Prices From: £135.00
Please select your size and quantity...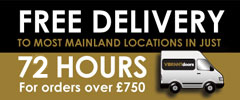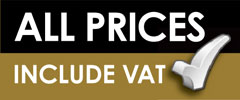 FREE delivery to mainland UK with order over £750.00
Estimated time: 72 Hours
If you're looking for a white, premium primed door with modern, clean, crisp styling, that's ready for final finishing, then this more heavy duty range of solid core, single leaf and casement pairs, is well worthy of consideration. The Canterbury 2 Panel 6 light glazed door has a stunning appearance, smooth, sleak.....real quality!

These solid core white primed interior doors ooze class and feel great when opening and closing. Supplied with solid 20mm thick timber lippings these doors are ideal for those more awkward opening sizes where some trimming is required.