4 Panel White Shaker Door

Prices From: £88.43
Please select your size and quantity...
This image represents a FD30 rated fire door.
To read more about fire doors, their ratings and safety
click here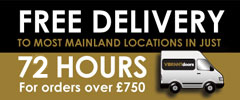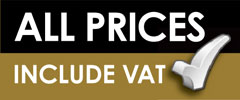 FREE delivery to mainland UK with order over £750.00
Estimated time: 72 Hours
You can't go far wrong with our fabulous range of white Shaker style doors. These contemporary designed doors have a number of size options with imperial 35mm, 40mm metric and 44mm fire doors available, along with various glazed options too. The 4 Panel white shaker door comes white primed ready for finishing on site and can be trimmed by up to 12mm in width. Brilliant quality, brilliant value from Vibrant Doors.