Forli Walnut Door - PREFINISHED

Prices From: £230.06
Please select your size and quantity...
This image represents a FD30 rated fire door.
To read more about fire doors, their ratings and safety
click here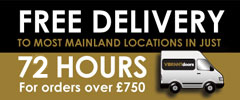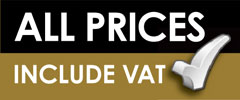 FREE delivery to mainland UK with order over £750.00
Estimated time: 72 Hours
This recently introduced stylish internal Walnut Flush Door from XL Joinery offers you a truly modern feel. These interior Forli Walnut flush doors are ready decorated from the factory, and are supplied with trendy aluminium inlays to bring out that stylish edge that these doors create to your home. Supplied with 12mm solid alnut lippings these doors can be trimmed to suit most openings. Available with this Forli Walnut door - PREFINISHED is a matching glazed option called the Forli Walnut Glazed Door - Prefinished, which allows you to finish your home interior with glazed options where appropiate. These doors are available in standard imperial sizes at 35mm thick, and 44mm thick fire door options.