Calgary

Prices From: £166.50
Please select your size and quantity...
This image represents a FD30 rated fire door.
To read more about fire doors, their ratings and safety
click here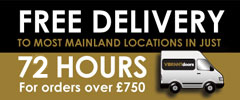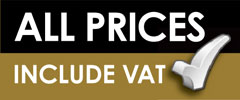 FREE delivery to mainland UK with order over £750.00
Estimated time: 72 Hours
New for 2016, this ultra modern flush contemporary door looks set to take the door market by storm! Available in a variety of sizes with a Fire Door and a Glazed option to match. These doors come with genrous lippings allowing you to trim up to 32mm off the width and height of this door.