Cadiz Walnut Door - Prefinished

Prices From: £168.00
Please select your size and quantity...
This image represents a FD30 rated fire door.
To read more about fire doors, their ratings and safety
click here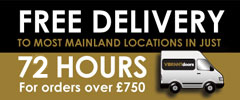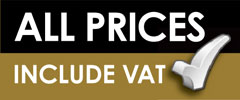 FREE delivery to mainland UK with order over £750.00
Estimated time: 72 Hours
This high quality prefinished walnut interior doors are manufactured using quality handpicked walnut veneers onto a solid core. The Cadiz Walnut interior door has curves routered into American black walnut to accentuate the grain giving an ultra modern look.
The V groove design is made using state of the art machinery into a solid walnut strip which is expertly handcrafted into the door. Supplied with solid 18mm walnut lipping's and offered with FD30 Fire rated walnut door options at 45mm thick.
Contemporary in design, and ideal in modern apartments, these doors are relatively new in the Uk market and have provided many people looking for a contemporary look with something different.