Colonial 6P White Composite Door

Prices From: £202.50
Please select your size and quantity...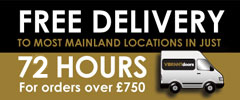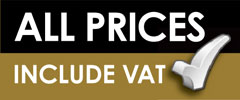 FREE delivery to mainland UK with order over £750.00
Estimated time: 72 Hours
Our Colonial 6P White Composite external Doors offer the looks of a traditional timber door but none of the maintenance worries. The composition of these doors make them very robust and hard wearing and you'll be able to hang immediately as they don't need decorating. Joiner recommended for installation. Feel free to call us for any advice required on the correct size for you.
These doors can be trimmed substantially, reducing in height by 60mm ( 40mm off the bottom and 20mm off the top ) and 40mm on the width ( 20mm each side ) so are an ideal solution for fitting into existing wooden frames, in refurbishment projects, and in new build where strength and durability is key.