Galway Oak Door - Unglazed

Prices From: £106.50
Please select your size and quantity...
This image represents a FD30 rated fire door.
To read more about fire doors, their ratings and safety
click here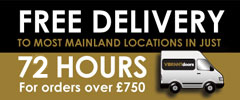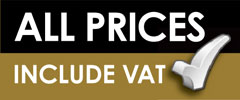 FREE delivery to mainland UK with order over £750.00
Estimated time: 72 Hours
Traditional cottage style boarded look doors with a contemporary glazing pattern ( unglazed ), the Galway oak unglazed internal door has proven to be very popular in Ireland and now has moved across the water and is being purchased by many people looking for something different.
The benefit of this door style is that you can get FD30 fire rated internal doors to match, something which isn't achievable with traditional boarded doors.
Additionally these doors can be glazed on site to give you the ability to choose your own glass to make them truly distinguishing to your own home.
Supplied with 18mm solid oak lippings these doors can be trimmed by up to 32mm in height and width.