Bury Glazed Oak Door - Prefinished

Prices From: £133.50
Please select your size and quantity...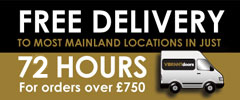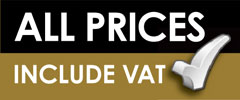 FREE delivery to mainland UK with order over £750.00
Estimated time: 72 Hours
Traditional 2 light 2 panel glazed oak doors remain popular as an oak hallway door where light is needed to flow between rooms. The Bury Glazed Oak prefinished 4 panel door has a sturdy feel with chunky rails for that traditional look. Supplied ready glazed with toughened clear bevelled glazing, these internal oak doors are ready for immediate installation.
Even if you need to trim these doors, they have as standard 18mm solid oak lipping's for those awkward apertures. And all at a very realistic price!!