Light Grey Vancouver 4L Glazed - Prefinished

Prices From: £270.00
Please select your size and quantity...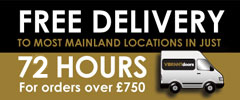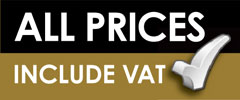 FREE delivery to mainland UK with order over £750.00
Estimated time: 72 Hours
Our Light Grey Vancouver 4L Glazed Prefinished doors from LPD Doors look just superb. This contemporary glazed flush door has taken the door market by storm over the last 18 months, with its superb smooth light grey finish achieved by adding a number of finishing coats from one of Europes' most advanced door factories. These doors are available in a range of standard solid flush doors, as well as a number of glazed options, with matching grey fire doors too.
Supplied ready to hang, but with generous lippings these doors can be trimmed to meet those more difficult opening sizes for those looking to upgrade their home to give you a stunning contemporary look, with these grey finished timber doors, showing through the grain, which makes theae doors truely stand out.