Hermes Chocolate Grey Glazed - PREFINISHED

Prices From: £252.47
Please select your size and quantity...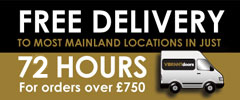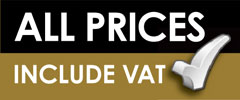 FREE delivery to mainland UK with order over £750.00
Estimated time: 72 Hours
Our Hermes Chocolate Grey Glazed Prefinished Internal Door ties a room together with it's stylish look and can be matched with it's unglazed partner, the Hermes Chocolate Grey Prefinished Door. With 2 thin glazed panels letting light shine through from one room to another, it makes your home look brighter and bigger. Finished at manufacturing level using a number of finishing coats from one of Europes most advanced door factories to achieve the perfect finish.
The door is only made using the highest quality materials such as engineered solid core material and toughened safety glass. Joiner recommended for installation. Feel free to call us for any advice required on the correct size for you.