Hermes Chocolate Grey - PREFINISHED

Prices From: £176.73
Please select your size and quantity...
This image represents a FD30 rated fire door.
To read more about fire doors, their ratings and safety
click here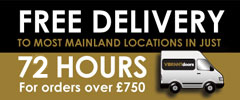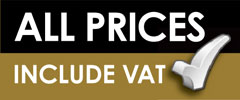 FREE delivery to mainland UK with order over £750.00
Estimated time: 72 Hours
Our Hermes Chocolate Grey Prefinished Internal Door completes a room tastefully and can be hung straight away, no decorating needed. This high quality engineered oak is finished at manufacturing level using a number of finishing coats from one of Europes most advanced door factories to achieve the right colour of door. We also offer Hermes chocolate grey fire doors completing the full range to meet your needs. Joiner recommended for installation. Feel free to call us for any advice required on the correct size for you.