Brienz 3l Glazed - Prefinished

Prices From: £270.00
Please select your size and quantity...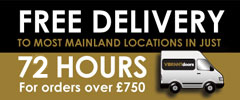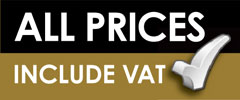 FREE delivery to mainland UK with order over £750.00
Estimated time: 72 Hours
The Brienz prefinished clear glazed contemporary oak internal door is increasing in popularity with the trend towards oak shaker style doors. This door is offered with matching panelled doors and creates a unique look to your room.
Supplied pre-finished from the factory, these doors are ready for immediate installation when they arrive at your door. Supplied kwth generous oak lippings these doors can be trimed by up to 15mm in width to meet those more difficult opening sizes.