Augusta Oak Door Unglazed - Prefinished

Prices From: £127.50
Please select your size and quantity...
This image represents a FD30 rated fire door.
To read more about fire doors, their ratings and safety
click here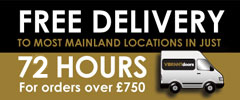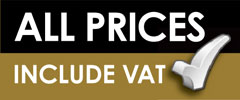 FREE delivery to mainland UK with order over £750.00
Estimated time: 72 Hours
The Augusta Oak Unglazed prefinished door is an ideal addition to the Augusta solid oak flush door. This gives a suite of doors capable of turning you home into something different with a real chic to it.
These unglazed doors are offered with 18mm solid Oak lipping's for trimming by up to 32mm on heights and width and come fully finished from the factory and allow you to choose glazing of your choice, whether clear, frosted or patterned to suit your specific tastes and needs.
These doors have a real contemporary feel about them with the door solit into 5 with narrow V grooves machined horizontally into the door.
As an added benefit we also offer these doors in an FD30 rating so you have an off the shelf oak internal fire door option which you can glaze with your own fire safety glass.