Augusta Oak - Prefinished Oak Door

Prices From: £123.00
Please select your size and quantity...
This image represents a FD30 rated fire door.
To read more about fire doors, their ratings and safety
click here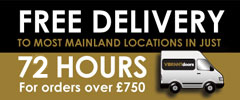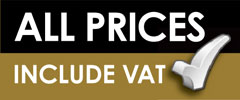 FREE delivery to mainland UK with order over £750.00
Estimated time: 72 Hours
The Augusta engineered oak veneered prefinished door is offered with crown cut veneers and offers a stylish modern look to your home. All doors in the Augusta Oak prefinished range come as standard with 18mm solid oak lipping's on each side so can be trimmed by up to 32mm on both height and width of the door.
Offered prefinished, with the door split into 5 sections with horizontalk V grooves to give this door a really modern contemporary look.
Available in a 35mm standard door or a 45mm FD30 Fire Door these prefinished Oak Internal Doors, with solid core, are heavyweight in feel, but not heavyweight in price.