Alcaraz Chocolate Grey

Prices From: £195.99
Please select your size and quantity...
This image represents a FD30 rated fire door.
To read more about fire doors, their ratings and safety
click here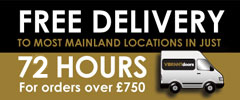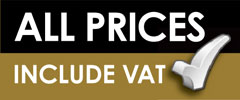 FREE delivery to mainland UK with order over £750.00
Estimated time: 72 Hours
The Internal Alcaraz Chocolate Grey Pre-Finished Door is a part of the first class Supermodel range from LPD. This design is a modernised take on the standard flush door making it stand out from the crowd. The vertical aluminium inlay on the door adds a unique sense of style to the door giving it a sleek and smooth finish.
The Alcaraz Chocolate Grey internal door is available in a variety of sizes, with the option of a matching fire and glazed door to match this contemporary design.