Newton Oak

Prices From: £199.00
Please select your size and quantity...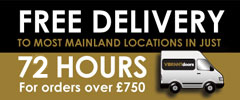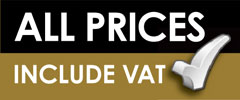 FREE delivery to mainland UK with order over £750.00
Estimated time: 72 Hours
Whilst the Newton Oak exterior glazed door retains that traditional external standard, its contemporary look is loved by many. Offered unfinished with 4 symmetrical frosted double glazed panels, this door retains its heavyweight feel, and allows light to flow through whilst retaining the privacy you achieve with opaque glass
This 44mm oak entrance door design can be painted, stained, or varnished to meet your decorative needs, but decoration must happen before installation. These doors are an ideal solution for your oak front door needs, but given their weight at approx. 40Kg please ensure that you use at least 1 1/2 pairs of sturdy 4" (100mm) hinges for hanging.
The Newton oak door must be fully decorated before hanging using suitable exterior coatings such as sadolin or sikkens. Please follow our storage and decorating instructions before installation.