Pattern 10 Part L Warmer Door

Prices From: £232.20
Please select your size and quantity...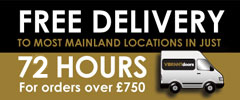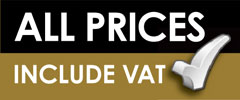 FREE delivery to mainland UK with order over £750.00
Estimated time: 72 Hours
The contemporary Oak exterior doors range offers a wide selection of styles, with a selection of glazing effects that are sure to beautifully complement your style of décor and suit your individual taste. This superb collection is constructed from premium engineered Oak, fitted with insulating glass units and meet all the current thermal and durability performance standards that today's market demands.
The Pattern 10 Part L Warmer exterior door is ideal for letting in all that much needed light and provides you with a view. This door style is more likely to be suitable for back entrances and may match patio doors that you have installed. The key principal in new build applications is Compliance with Part L of the building Regulations and this door gives you that comfort.